Despite its easy access and its excellent reputation among local anglers the Naknek river has remained one of Alaska's best kept secrets to visiting anglers. Thousands of fishermen pass through the King Salmon Airport on there way to other destinations in Bristol Bay without ever realizing that right there at King Salmon they have one of Alaska's finest rivers. This versatile river offers fantastic fishing for king, sockeye and silver salmon as well as very big rainbow trout. If you are looking for a 30 plus incher, there is probably no better place in Alaska to go after one. Other species available include pink and chum salmon, grayling and dolly varden. We fish the river with fast jet boats that allow us to cover large sections of river in very little time. Because of the diversity of its waters, the river offers great fishing both for fly fishermen as well as spin fishermen.
Guests stay at beautiful river front lodge located just minutes away from one of the best trout areas on the Naknek and only a few miles away from the town of King Salmon. The location offers easy access to the river away from the crowds. It is just 15 minutes away from King Salmon Airport. The lodge can accomodate up to 10 adult guests at a time in two double rooms and two triples, with private baths, hot water, electricity. Meals are shared in a large central dining and lounge area. Comfortable sofas and a beautiful view of the river make this a great place to relax. Guests also have a computer with an Internet connection at their disposal.
Should you be interested in reserving the entire lodge for a group this can also be arranged, but we recommend that you contact us well in advance. In addition to the great fishing, one of the main attractions of this location is the possibility of hiring a float plane for a trip into Katmai National Park and the world famous Brooks Falls to observe an amazing concentration of brown bears as they fish for salmon as they come up they try to get up the falls.
For large trout, sockeye, chum and coho salmon we recommend a 6 to 8 weight one handed fly rod. For King salmon we recommend an 8 to 10 weight one or two handed fly rod.
The lodge is located on the Naknek River just a few miles away from the town of King Salmon in Bristol Bay. Guests are lodged in two triple and two double rooms with private baths.
Guest generally fly into Anchorage and continue on to King Salmon on direct commercial flight. Lodge staff will receive guests at the airport and transfer them by road to the lodge which is about 20 minutes away
…it offers spectacular salmon fishing, particularly for kings and silvers…
Location: The lodge is located about 15 minutes away from the town of King Salmon in Bristol Bay.
Season: 1 de June to 30 September.
Best dates: King Salmon: Mid-June to the end of July
Sockeye Salmon: Mid-June to mid-July Silver Salmon: Early August to early September
Trout: June- September
Nº of rods allowed: N/A
Fishing methods permitted: Fly, spinning and bait.
Species: King salmon, coho (silver) salmon, sockeye salmon, chum salmon, pink salmon, rainbow trout, grayling, dolly Varden.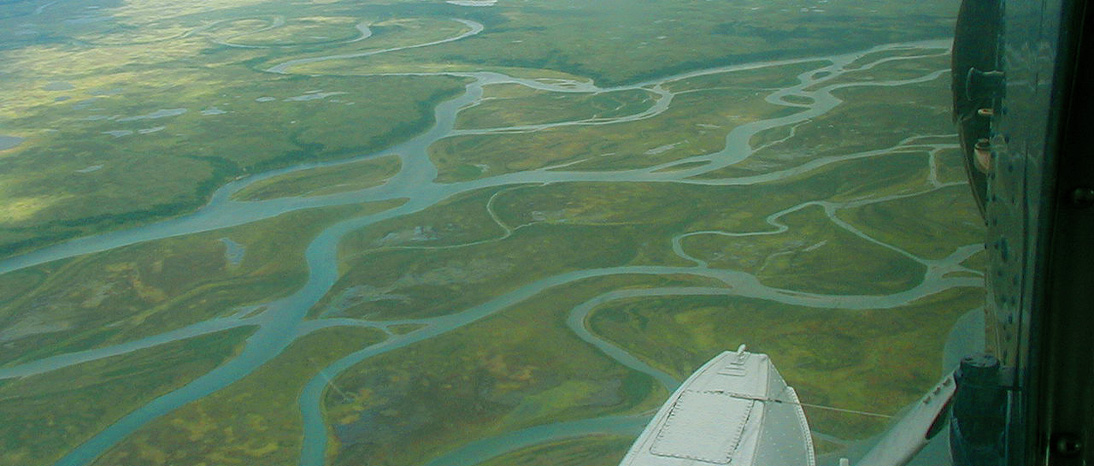 The Kvichak is one of North Ameica's legendary trout rivers. The rainbow trout become huge here gorging on the eggs and flesh of the millions of sockeye that return to the river every year to spawn.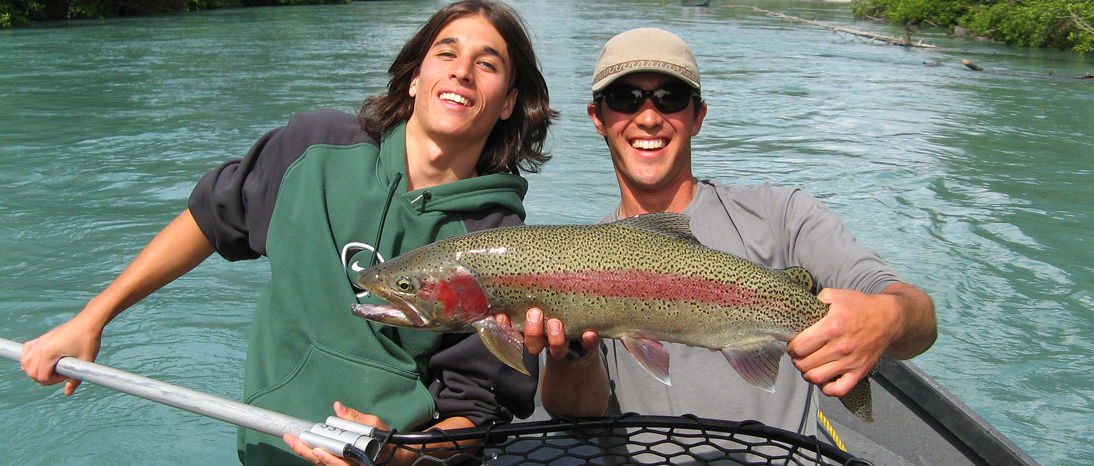 This is the destination to fish for the "salmon of your life". The Kenai River produces the largest king salmon in the world, with fish that have been registered at over 100 lb in weight. It also offers excellent fishing for large rainbow trout and one of the biggest runs of sockeye salmon you will ever see.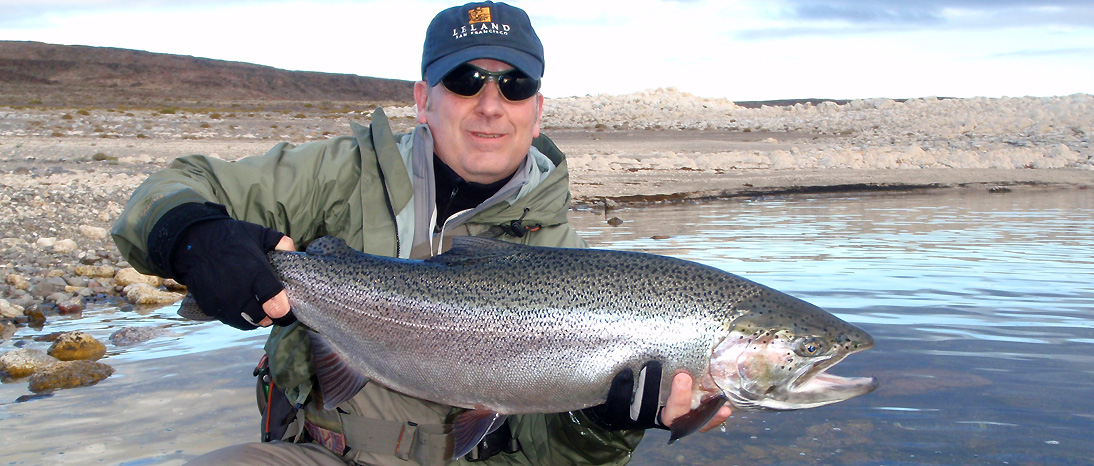 There is a growing number of fly fishermen that consider Lake Strobel the best trophy rainbow trout destination in the world. Here 8 to 10 lb trout are just average and beasts of up to 25 lbs are real possibility on every cast.