Fishing Holidays in Argentina
Incredible golden dorado fishing in the north, fantastic fly fishing for large resident trout in the lakes and rivers of Patagonia and incomparable fishing for sea-run brown trout in Tierra del Fuego – Argentina has it all! The sportfishing offering in Argentina is hard to match in quality or variety. The excellent fishing is complemented by great infra-structures and very professinal guides and lodge staff.
In most areas the fishing season starts at the beginning of November and runs through April or May, depending on the exact destination and the species targeted, much of the offering is directed at fly fishermen. However, there are also interesting options available for spin fishermen, such as spinnig for toothy dorados.
Most fishermen will arrive in Argentina via Buenos Aires. This can be the perfect opportunity to visit one of South America's most beautiful cities. PescaTravel can arrange for hotel reservations and give you some advice on things to see in Buenos Aires. We can also help if you would like to add a trip to Perito Moreno or the Iguazu Waterfalls while you are in the country.
Below are a few of our favorite sport fishing destinations in Argentina.
OUR FISHING DESTINATIONS IN ARGENTINA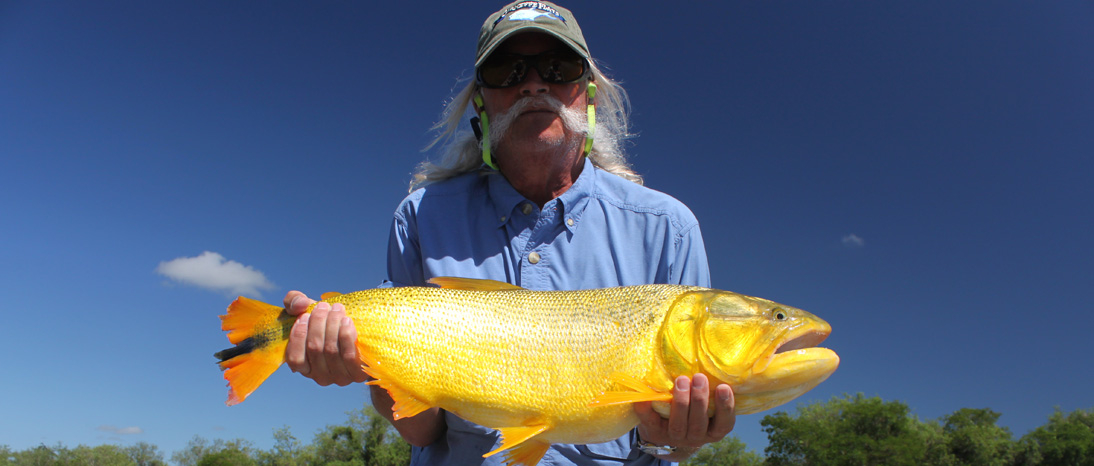 The golden dorado or "river tiger" as it is nick-named in Argentina has become one of Argentina's most prized species for sport fishermen. Esteros del Isoro offers abundant dorado fishing on the fly or lure.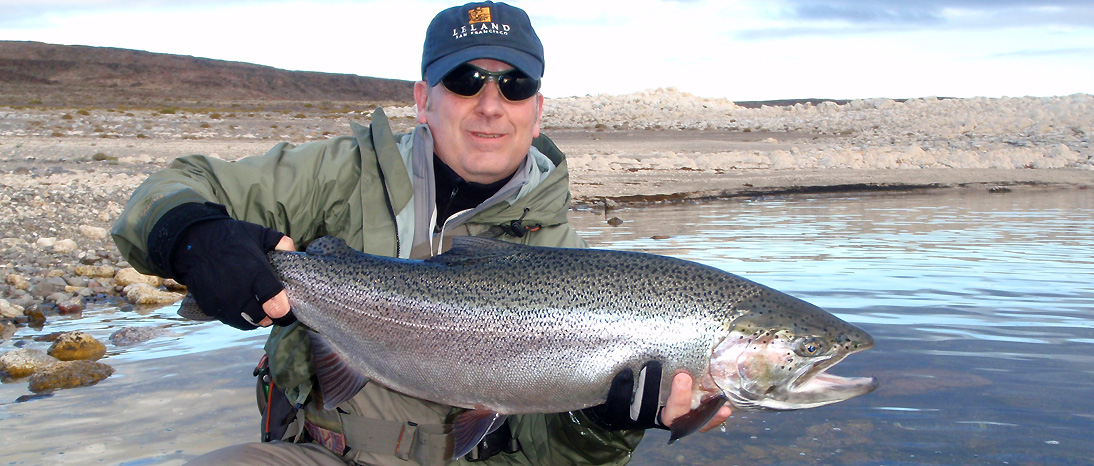 Many fishermen consider Lake Strobel, a.k.a. Jurrasic Lake, the best fishing destination in the world for large rainbow trout. Here 8 to 10 pound rainbows are just average fish and you have a real chance for a 20+ pounder on every cast. The Laguna Verde Lodge is an oasis of comfort the tough inhospitable environment surrounding the lake.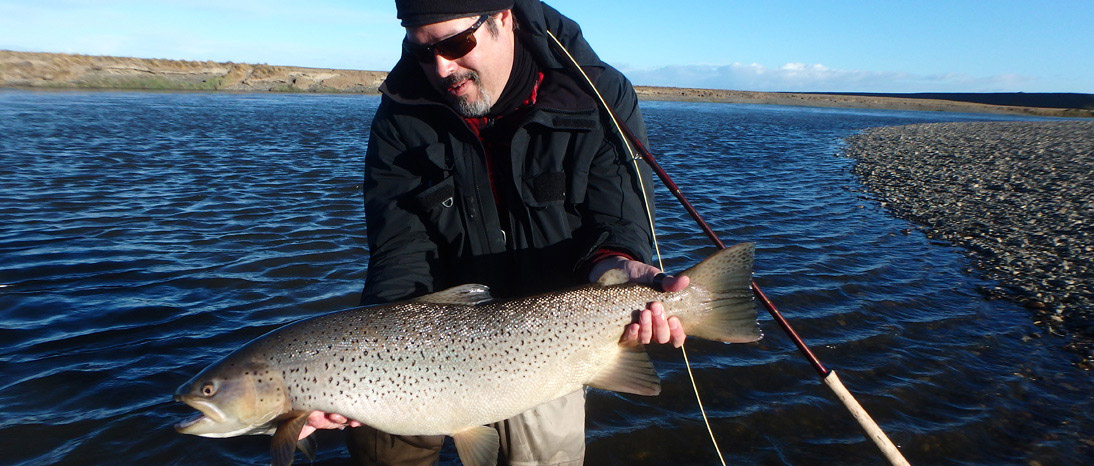 No other river in the world can rival the Rio Grande in Tierra del Fuego in the number of large sea-run brown trout it produces. An average fish will run about 9 or 10 lbs, but 20+ lb fish are not at all uncommon. We work with various excellent lodges the fish here.