River Mourne, Northern Ireland
Widely recognized as the best salmon river in Northern Ireland, the River Mourne is the largest tributary in the Foyle drainage system. An estimated average of 80,000 Atlantic salmon return to the system every year, of which a large portion enter the River Mourne. Pescatravel offers fishing on some of the best private waters the Mourne has to offer. Flowing from Newtownstewart to Strabane, the Mourne is a large fast flowing salmon river up to 100 meters wide in many areas. From May on fishing for Atlantic salmon can be quite good, though the best salmon fishing is generally in September and October. On the other hand, beginning around mid-July, the Mourne generally receives an excellent run of sea-run brown trout.
Like other rivers in the Foyle system, the Mourne generally fishes best after a good flood, once the river has stabilized or begun to drop. Nevertheless, good fishing can be had at specific pools all along the river even during moments of low water. Given its proximity and the contrast in size and physiology the River Mourne is a perfect complement to its sister river the Finn. After a flood it also tends to come into prime shape just as the fishing drops off on the Finn.
Through our partner Glenmore Rivers, PescaTravel offers its clients access to several excellent private beats on the Mourne including waters belonging to the Brookeborough Estate near Sion Mills and two other private beats upriver.
To best cover the river, as a norm we recommend 13 to 15 foot two handed rods, though in low water conditions the river can be comfortably fished with a one handed rod. Additionally guest should take note that the use of a wading staff is essential for safety due the fast flowing currents and the irregular rock bottom of the river in many areas.
Fly: 12 to 15 foot two handed 7 and 9 weight fly rods with floating or intermediate sinking lines depending on the moment of the season and water conditions.
Flies: The most popular flies are shrimp and prawn imitations in gold, orange or yellow with touches of black or brown on size 8 to 14 double and treble hooks: Alley's Shrimp, Apache Shrimp, Foxford Shrimp (light), Faughan Shrimp (dark), Orange & Gold Shrimp, Red shrimp, No.1, Claret Shrimp, Yellow Shrimp, Claret Tail Bann Shrimp, White Shrimp, Silver Rat, Silver Stoat, Cascade, Bann Special, Curry's red shrimp, Yellow Dog, Willy Gun, Blue Charm, Sunray Shadow (7 to 10 cm tubes) black and white or black and yellow. A selection of classic local salmon flies is available for purchase at the lodge.
Guests are usually accomodated at Glenmore Lodge located just outside of Ballybofey, half an hour away from the River Mourne by road. Guests at the lodge are accommodated in 4 double rooms2 with on suite bathrooms. Inaugurated in 2007, the lodge offers all the amenities of a world class fishing lodge: open-plan kitchen, dining-room and living-room. A separate antique-filled drawing-room allows guests to relax in front of the peat-burning stove with a whiskey, wine or Irish coffee, while reading fishing and shooting books from the bookcase. A separate rod/gun room equipped with rod racks is used to store rods, waders and boots. There is ample parking, laundry and freezer facilities and a safe for use by our guests.
The River Mourne is located in the western part of Northern Ireland very close to the border of the Republic of Ireland, flowing from Newtownstewart to Strabane. Guests at Glenmore Rivers Lodge usually fly into Dublin or Derry and then drive to the lodge. The Glenmore Rivers Lodge is located outside of Ballybofey, in County Donegal just one hour from Derry or 3,5 hours from Dublin by road.
Location: The River Mourne is located in the western part of Northern Ireland very close to the border of the Repbulic of Ireland, flowing from Newtownstewart to Strabane.
Season: 1 April – 20 October
Best dates: 
April – mid May for large spring salmon
June- July for sea-run brown trout
Mid July – October for grilse and summer salmon
Nº of Rods Permitted:   The lodge can accomodate up to 8 guests comfortably.
Methods allowed:  Flies and artificial lures
Species available: Atlantic salmon, resident and sea-run brown trout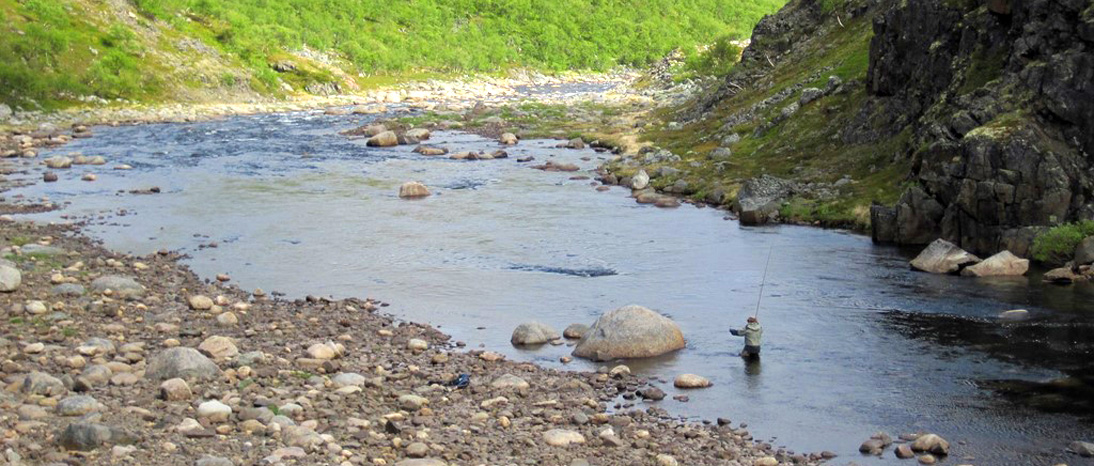 Located on the northern shore of Russia's kola Peninsula, the Sidorovka River is a fantastic remote destination for MSW salmon as well as sea-run brown trout. A small tent camp caters to groups of 6 fly fishermen at a time that have the entire river to themselves.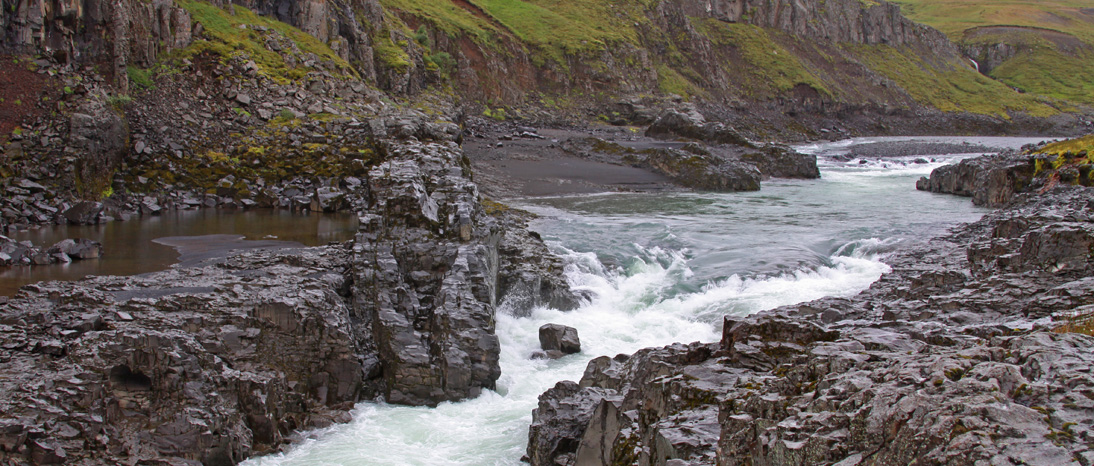 Located just north of Egilsstaðir on the east coast of iceland, the Jokla River originates on the eastern side of the Vatnajokull Glaciar and runs 100 kilometers before dumping into the Atlantic Ocean. Good sized msw salmon make up a high percentage of the salmon caught here. An intensive smolt release program has helped this river to increase catch numbers tremendously..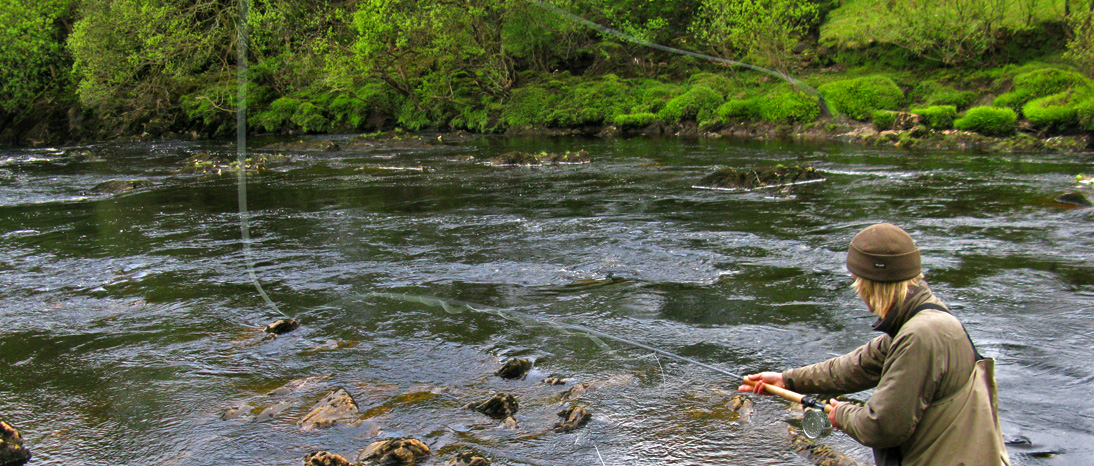 Salmon fishing in the River Finn is one of the best kept secrets in Europe. Until recently, the Finn was virtually unknown to European salmon fishermen.  But the inauguration of the Glenmore Rivers Lodge in 2007 by Chris Demagery, ex-saxophonist of  "Simply Red",  has converted the river in Ireland's destination of reference among a hndful of privileged fishermen.