The River Finn as a destination for salmon fishermen might be one of Ireland's best kept secrets. Until recently, it was hardly known among salmon fishermen in Europe. However, with its inauguration in 2007, the Glenmore Rivers Lodge, owned and partially run by Mick Hucknall the lead singer and Chris Demagery an ex-saxophonist of the group "Simply Red", has already converted this river into a destination of reference among a small group of anglers who have had the privilege to visit it.
The area of the River Finn managed by the Glenmore Rivers Estate includes 60 kilometers of excellent fly waters. The system includes two spate rivers, the River Finn and its main tributary the River Reelin. These are shallow waters ideal for fly fishing with floating lines and small flies. Strong runs of salmon from the Foyle Estuary and the agressive nature of these fish, make the Finn a fabulous salmon fishing destination in the Spring and the Summer.
Because of their privileged location at the foot of the Blue Stack Mountains, the Finn and the Reelin can usually count on regular rains throughout the season to keep fresh salmon moving into the rivers. During the last 5 years the average anual catch is estimated at 2500 salmon. The recent prohibition of commercial fishing in the Foyle Estuary combined with carefully guided management of the river makes the outlook for the future even more promising.
Using the lodge as a base, we also have access to private waters on a number of other excellent salmon rivers including the Mourne, Lacker, Bann y Drowes. The guides are local and have intimate knowledge of these waters acquired during many years of fishing and guiding on them.
Groups are normally limited to five rods to provide for a more exclusive experience with a high level of personal attention. A full range of high quality fishing gear is available for rental at the lodge and flies and lines may be purchased on site.
Glenmore Rivers is also an ideal place to learn to fly fish for salmon or just improve your spey casting with its expert certified instructors including the likes of Robert Gillespie or world champion spey caster Gerard Downey.
Fly fishing: one and two handed 6 to 8 weight rods with floating lines.
Flies: The most popular flies include shrimp imitations en orange or yellow with touches of black or brown on size 10 to 16 hooks: Finn Shrimp, Ally's Shrimp, Foxford Shrimp (light), Faughan Shrimp (oscuro), Orange & Gold Shrimp, No.1, Claret Shrimp, Yellow Shrimp, Claret Tail Bann Shrimp, Silver Shrimp, White Shrimp, Cascade, Bann Special, Curry's red shrimp, Sunray Shadow (tubos de 7 a 10cms) negro y blanco o negro y amarillo, Hairy Mary y Purple Hillman IMP fly.
Spinning: 9 to 10 foot rods with 15 gr. action. One of the effective lures is the flying C which can be found in any local fishing store.
Guests are accomodated at the Glenmore Rivers Lodge located next to tthe River Finn outside of Ballybofey. The lodge has 4 double bedrooms, 2 with on suite bathrooms. Inaugurated in 2007, the lodge offers all the amenities of a world class fishing lodge: open-plan kitchen, dining-room and living-room. A separate antique-filled drawing-room allows guests to relax in front of the peat-burning stove with a whiskey, wine or Irish coffee, while reading fishing and shooting books from the bookcase. A separate rod/gun room equipped with rod racks is used to store rods, waders and boots. There is ample parking,laundry and freezer facilities and a safe for use by our guests.
Guests at Glenmore Rivers Lodge usually fly into Dublin or Derry and then drive to the lodge. The Glenmore Rivers Lodge is located outside of Ballybofey, in County Donegal just one hour from Derry or 3,5 hours from Dublin by road.
"The trip was amazing!! We absolutely had a blast. Travel was very smooth. No issues with the car or getting to the lodge. Driving on the opposite side of the road was a little difficult at first… Haha. But I got the hang of it.
The fishing was great. We did sort of a "Casting Clinic" the first day which was good. Neither of us had ever spay cast before, but we wanted to learn so that was great. I caught the first fish on the second day. Amanda caught one on the third day, and we both caught one on the fourth day. The lodge is very nice. Simm and Chris were both great. They took us to the local pub (Harkins) a few times which was great. Overall, we couldnt have asked for a better week.
The hotel in Dublin was in a great location. We purchased tickets for the hop-on hop-off tour bus which was nice. We toured the Guiness brewery and St. Patrick's cathedral. Wish we had more time in Dublin, but it wasnt in the cards this time. I know we will be back though. Thank you very much for setting everything up for us. We really enjoyed the trip and would be happy to recommend it to family and friends in the future. Thanks George!"
Location: The Glenmore Rivers Lodge is located just outside of Ballybofey, in the county of Donegal on the edge of the River Finn. We fish over 60 kms of the Finn in the Glenfinn Valley.
Season: 1 March – 15 September.
Best dates: Early May – early June for spring salmon, mid-June – mid-July for grilse.
Nº of rods allowed: El lodge puede acoger hasta 8 personas cómodamente.
Techniques allowed: Mosca y cucharilla
Species available: Atlantic salmon, resident and sea-run brown trout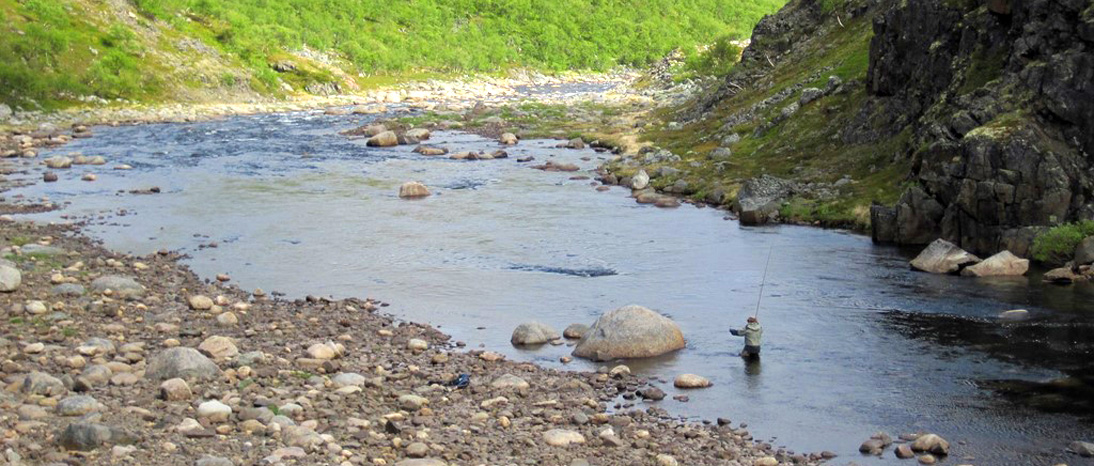 Located on the northern shore of Russia's kola Peninsula, the Sidorovka River is a fantastic remote destination for MSW salmon as well as sea-run brown trout. A small tent camp caters to groups of 6 fly fishermen at a time that have the entire river to themselves.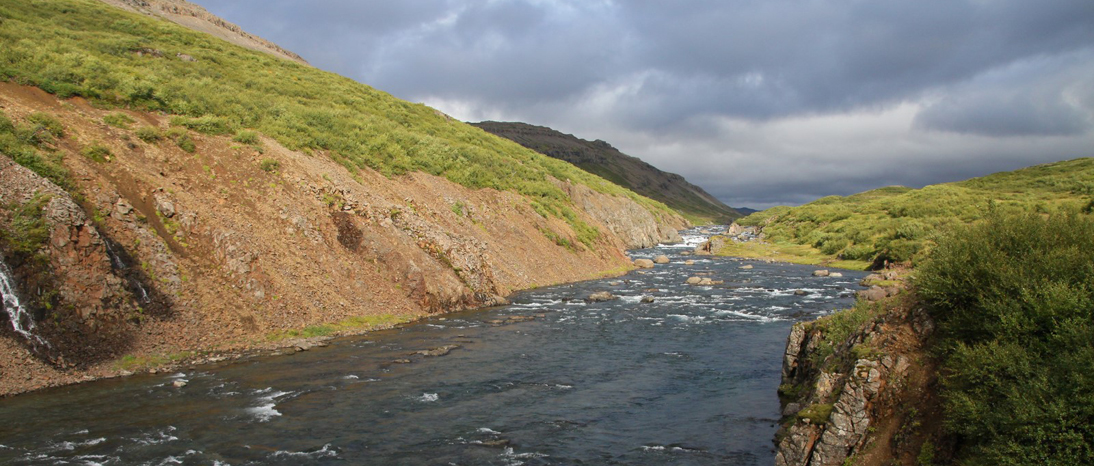 A fantastic grilse river with a wide variety of beautiful fly water ideal for fishing with one hand or switch rods. Every year it ends up as one of the top ten rivers in Iceland in salmon caught.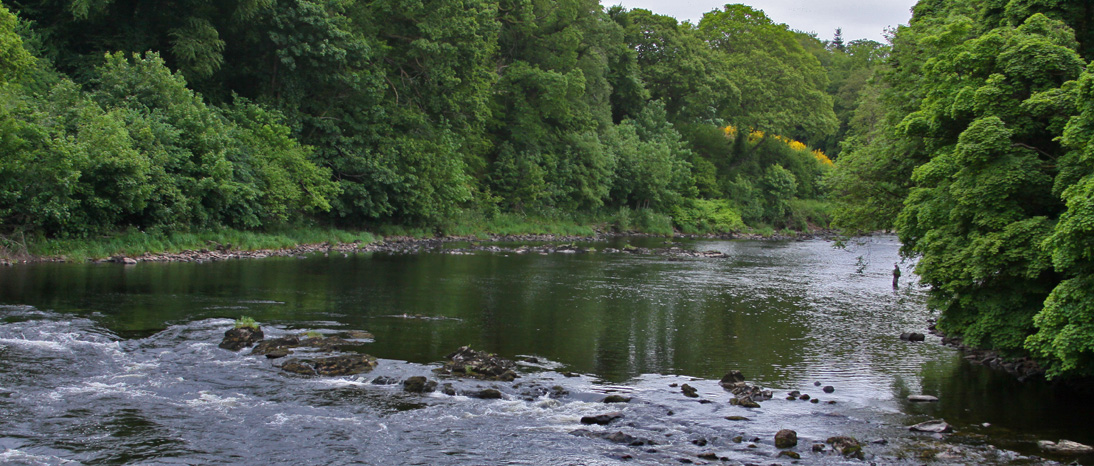 Recognized as the best salmon river in Northern Ireland, the River Mourne is the largest tributary in Foyle River system. An estimated average of 80.000 salmon return to the Foyle system every year, of which a large portion return to the River Mourne.