If you haven't done it yet maybe it's time to finally do that New Zealand fly fishing trip! There is no other place in the world with as many miles of pristine trout water. John Randolph, editor of Fly Fisherman magazine calls New Zealand the "last best trout destination in the world" urging any fly fisherman with sufficient means to go before "his legs, lungs or eyesight get any older." Without a doubt it is the number one fly fishing destination for trout, especially big trout. Add to this a country of spectacular landscapes and friendly and hospitable people.
North Island
Among fly fishermen the North Island is known New Zealand's destination for rainbow trout. However, in reality it offers great fishing for large brown trout as well as rainbows. With Taupo as center of operations we have easy access to famous the Tongariro and Rangitiki rivers. From here we also offer the chance to fish some of the best hidden waters on the North Island known only to handful of local fly fishermen. Entering the Uraweras National Park, we put fishermen up in comfortable country house to put them within easy striking distance of some of the amazing tributaries of the Uraweras River which are scarcely ever fished.
South Island: With so many rivers to fish the choices are endless, the Nelson-Murchison area and the Wairua Valley region including famous rivers such as the Wairua River itself, the Motueka, the Travers, the Gowan and others. These are rivers where we stalk big browns with the help of experienced local guides who will find the trout that are virtually invisible to untrained eyes.
Guests are lodged in a beautiful scenic area near some of the island's legendary rivers including the Waiau and the Waimakariri. We fish the head waters of these rivers which are inhabited by enormous brown trout where a good day of fly fishing might produce a couple of trophies in the 5 to 10 pound range or sometimes even bigger.
Four to five weight fly rods with floating lines, 4x and 5x 12 to 18 foot leaders.
In Taupo, Nelson and Christchurch we offer a variety of lodging options from simple bed 6 breakfasts to 4 or 5 star hotels. In the Wairua Valley lodging is in an excellent fly fishing lodge. .
Guests will usually fly into Auckland on the North Island or Nelson on the South Island. Once you have arrived in New Zealand access is by road to most of the rivers. In order to go from one island to the other travellers may take a ferry between Wellington in the North Island and Picton in the South Island.
Location: Taupo is located in the center of the North Island, 300 km to the south of Auckland by road. on the South Island we fish the Nelson-Murchison and the Wairua Valley regions
Season: October – April
Best dates: December – February
Nº of rods allowed: N/A
Methods permitted: Our programs in New Zealand are designed specifically for fly fishermen and are strictly catch and release.
Species available: Rainbow trout and brown trout
Note: In order to travel to New Zealand visitors should carry a passport valid at least 6 months beyond the date of arrival.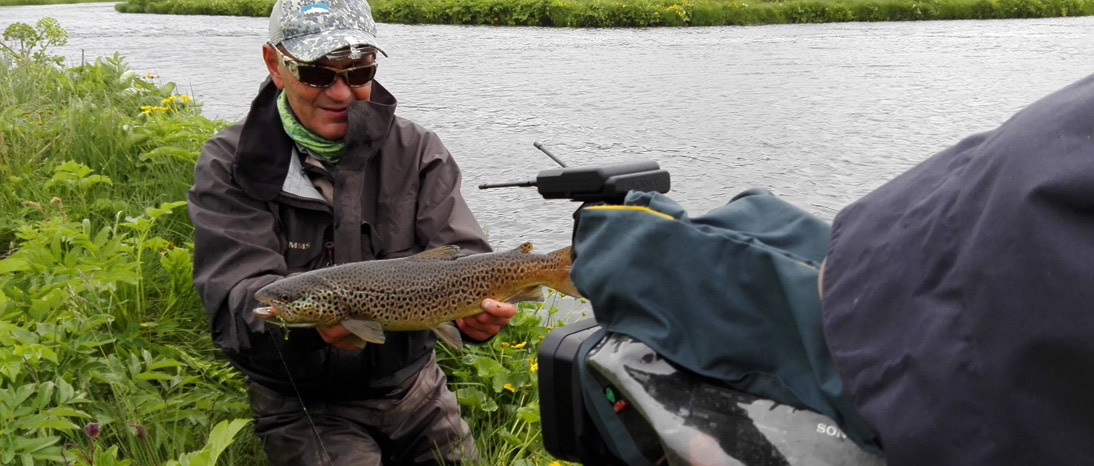 Laxá í Myvatnssveit is undoubtedly one of the finest destinations for wild brown trout in Iceland and probably all of the world. Sizes usually vary from 35 cm to over 75 cm. Fish in the 20+ ib category are hooked here every year. Dry fly fishing can be excellent at times during the summmer. A must fish destination for the serious trout fly fisherman!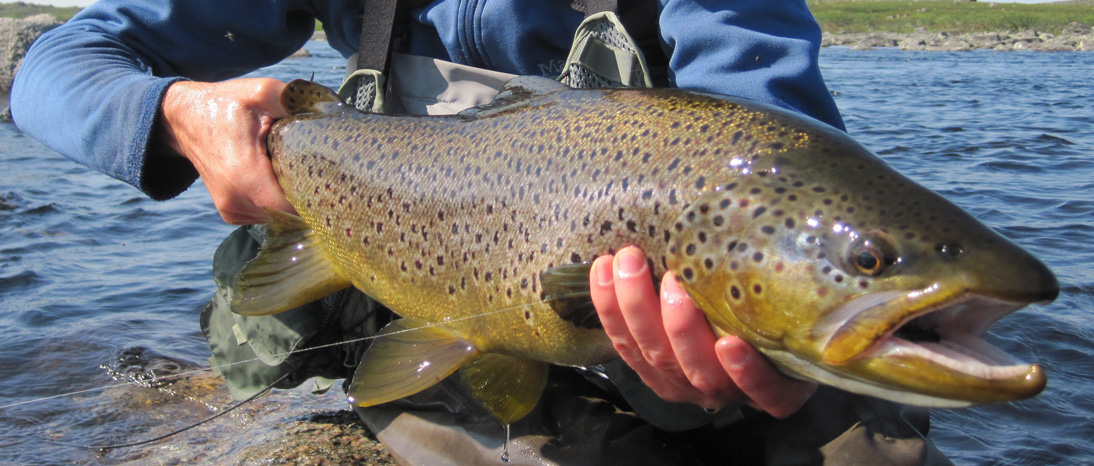 This is fly fishing for brown trout as you dreamt it: huge wild browns often on dry flies in a pristine river virtually untouched by man (other then the 12 fishermen who fish it during the summer from this camp). Lake Enozero serves as an enormous nursery producing huge migratory browns that distribute themselves throughout the river during the summer.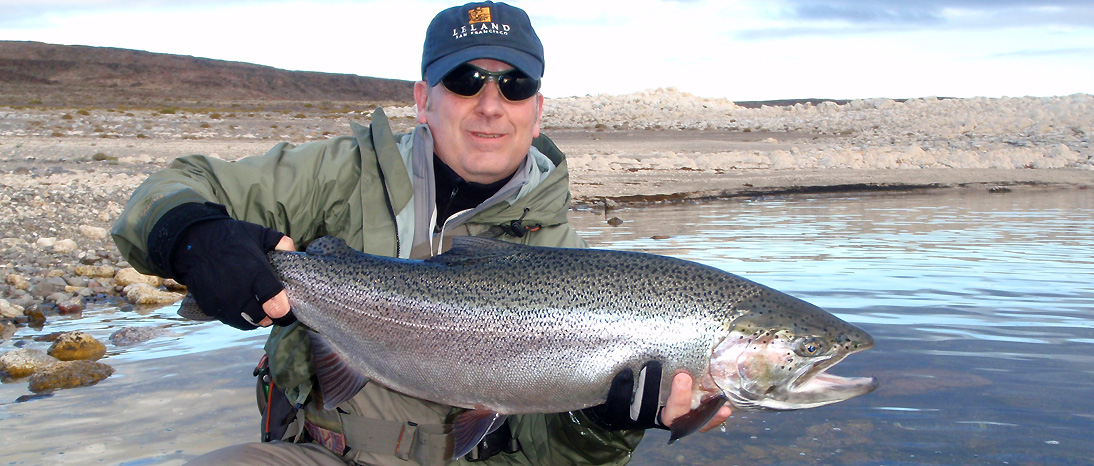 There is a growing number of fly fishermen that consider Lake Strobel the best trophy rainbow trout destination in the world. Here 8 to 10 lb trout are just average and beasts of up to 25 lbs are real possbility on every cast.