Varzina River Trout Camp, Kola Peninsula, Russia
Although the Varzina River system has won its fame for the fabulous salmon fishing it offers, in recent years it has shown itself to also be a world class destination for large brown trout. The combination of optimal enviromental conditions and the lack of human intervention, has made it an exceptional brown trout destination. Lake Enozero acts as a winter haven for very large migratory brown trout that will come out of the lake during the summer and distribute themselves throughout the river.
The Varzina trout Camp is located on the banks of the upper Varzina River, one of the rare places in the world where the original population of native brown trout has suffered virtually no influence by human intervention. These are trout that have hardly seen an artificial fly. The fishing is spectacular both because of the size and the number of fish. The average size of the trout is around 5 lbs. The largest trout caught so far was about 33 inches long but we are sure that there larger fish to be had! Unlike some big fish destinations, the fishing is also relatively abundant. Days of 15 to 20 large trout are nothing exceptional.
Because of the size and power of the Varzina's fish and the rocky bottom of the river, heavy rods, quality reels with good drags and strong leaders are the order of the day. There are also arctic char present in the river all summer long. Lighter rods and small flies can be fun if you decide to center on these char which average 16 to 20 inches. Additionally, as the Varzina is a first rate salmon river, fishermen at the trout camp also have the chance to hook very large salmon. The program at this camp includes daily helicopter outings to the pools farthest from the lodge.
Single and double hand 5 to 8 weight rods with floating lines. Sinkl tips may be useful to fish streamers especially early in the season. Dry flies in hook sizes 8 to 18 including stimulators, elk haired caddis, royal wulff, griffith's gnat, mouse imitations. Weighted nymphs in sizes 6 to 14, bead head nymphs including hair's ears in different tones from beige to brown or olive, perla maxima, pheasant tails, prince nymphs, etc… Streamers such as wooly bugger, muddler minnows, leeches, etc. 
Up to 12 fishermen at a time are accommodated in 6 large double tents with good beds, heating and electricity (in the morning and afternoon. The camp consists of 6 double tents to lodge the fishermen, a central dining and kithcen building, hotwater shower and bathroom, sauna and wader drying room.
The Varzina River is o the north east side of Russia's Kola Peninsula. To get there guests fly into Murmansk on commercial flights. From there they are transferred by road to a helicopter port in Lovozero where they will take private helicopter to the camp on a flight that takes approximately 1 hour and 15 minutes.
Location: The Varzina River is located on the northern side of the Kola Peninsula in area accessible only by helicopter. 
Season: July – September
Best dates: All of July
Nº of rods allowed:  6 a 12 
Fishing techniques allowed: Fly
Species available: Brown trout, Atlantic salmon, actic char
Note: In order to travel to Russia, travellers must obtain a visa issued by the Russian embassy. PescaTravel offers assistance with visa processing.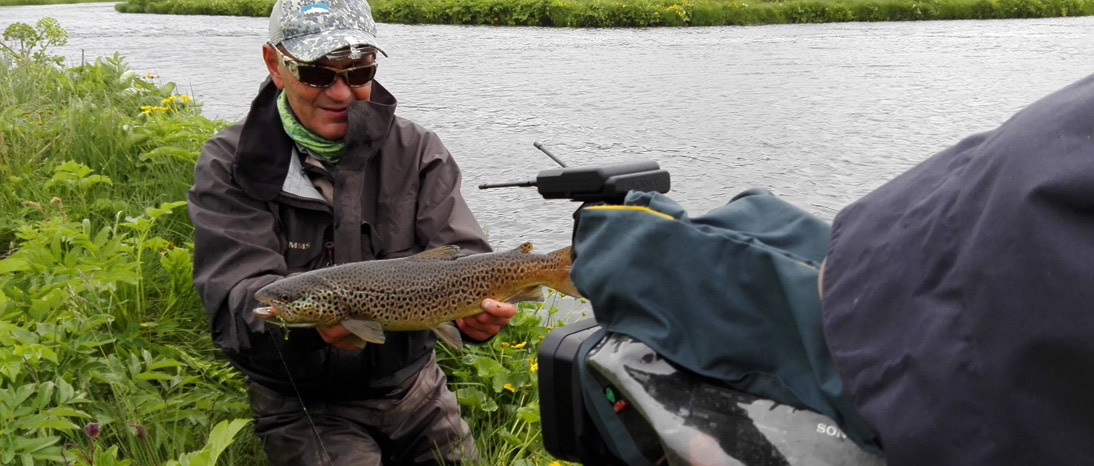 One of the finest fly fishing destinations fro wild brown trout in Iceland. The sizes of its fish usually run from 14 to 25 inches with 20+lb fish always present. Dry fly fishing can be excellent at times during the summer. It is a must fish destination for the travelling trout fly fisherman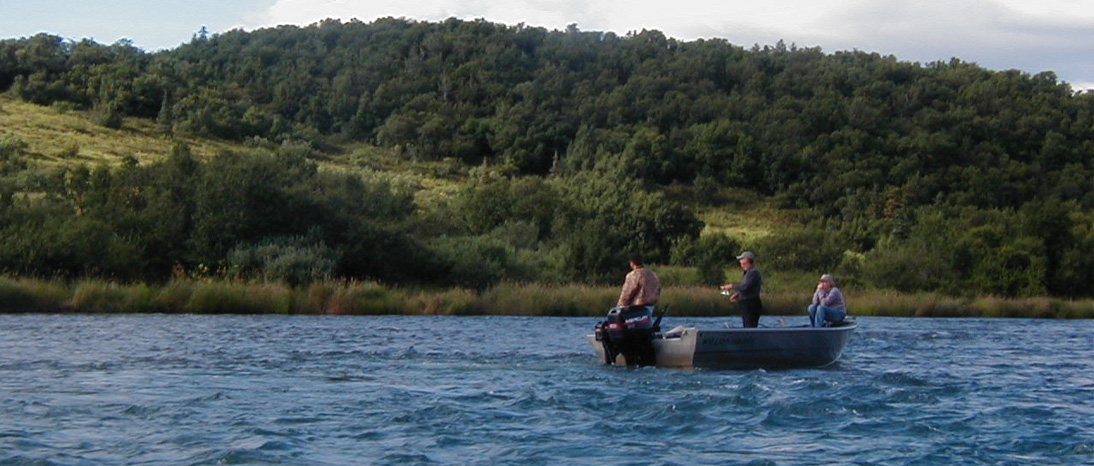 The Naknek is an extremely versatile river which offers excelent fishing for sockeye and silver salmon as well as huge rainbow trout. In fact, it is one of Alaska's best rivers for trophy size rainbow trout. Other species available include pink and chum salmon and a few kings as well as dolly varden and grayling.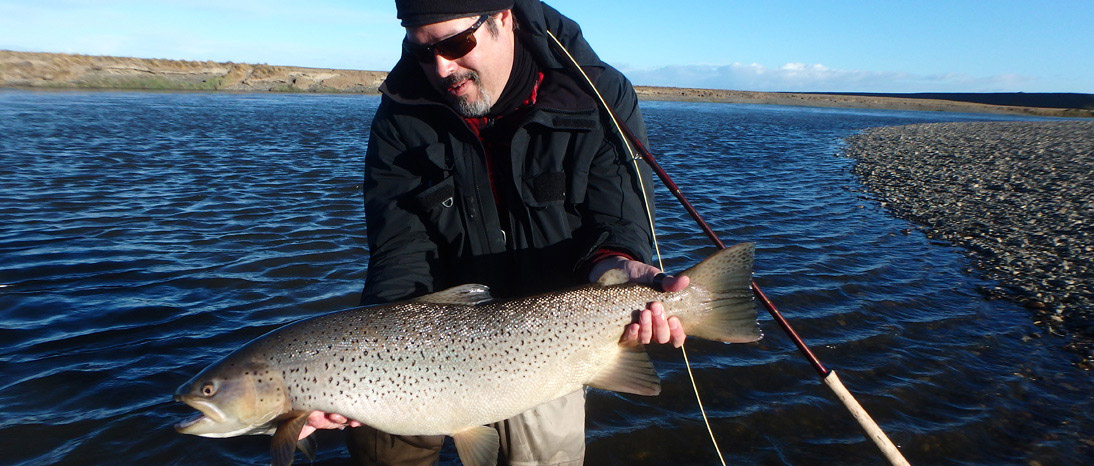 No other river in the world can rival the Rio Grande in Tierra del Fuego in the number of large sea-run brown trout it produces. An average fish will run about 9 or 10 lbs, but 20+ lb fish are not at all uncommon. We work with various excellent lodges the fish here.