Pyrenees Mountains in Navarra, Aragón & Catalonia
The crystal clear rivers of Spanish Pyrenees from Navarra to Aragon to Catalonia, hold good populations of native brown trout as well as brook trout in some of the higher mountain streams. In the western Pyrenees of Navarra, we offer fly fishermen the chance to trace the steps of Hemmingway fishing one of his favourite streams in Spain, the Irati with outings from the city of Pamplona itself.
As we head east in the Pyrenees the options for good fly fishing increase with numerous excellent mountain waters ranging from small cristal clear high mountain creeks with significant concentrations of brook trout to larger rushing free stone rivers which offer trout up to the 20+ inch range. Some of the rivers we fish incluye the Gallego River, the Aragón, the Aragón Suborden, the Veral, the Ara and a number of others. In their lower stretches, some of these rivers also offer limited access fishing in stocked areas where fishing for large rainbow trout can be had year long.
Farther to the west, entering the Catalonian Pyrenees we offer guided fishing in a number of beautiful trout rivers including the Noguera Ribagorzana, the Noguera Pallaresa, the Alto Segre, the Ter and the Valir. If you are staying in Barcelona, we can set you up with a guided fly fishing outing with round trip transportation from the city.
Suggested gear: For trout in the majority of rivers we fish, we recommend a 3 to 5 weight rod with a floating line. Leaders will generally run from 12 to 20 feet tapering down 5x, 6x and 7x depending on the waters fished and the flies to be used.
Recommended flies are quite varied. They include sedge imitations in different colors in hook sizes from 12 to 18, Imitations of a number of ephemera including blue winged olives, march browns and others in hook sizes from 12 to 24, various stone fly imitations, midges in sizes from 18 to 24, terrestrials including ants, beetles and grasshoppers. Recommended nymphs include imitations in nymph or larval form of all the above mentioned flies.
We offer programs in various areas of the Pyrenees including rivers in Navarra, Aragon and the Catalonian Pyrenees. Most guests fly into Barcelona or Madrid and travel by road or train to the areas we fish.
Location: We fish rivers throughout the Spanish Pyrenees from Navarra to Catalonia
Season: Normal trout waters: March to October, Intensive Beats: all year
Nº of rods allowed:  N/A
Methods permitted:  We cater exclusively to fly fishermen for these outings.
Species Available: Native resident and German brown trout, rainbow trout and brook trout
Other Services: In addition to all travel services, Pescatravel offers management of fishing license and permit acquisition as part of its guide service. We also offer complete rental gear and transfers from major cities. All the fishermen needs to do is tell us where to pick him up.
Best Dates:  Vary depending on the waters and the species targetted, generally from mid April to mid July for trout and salmon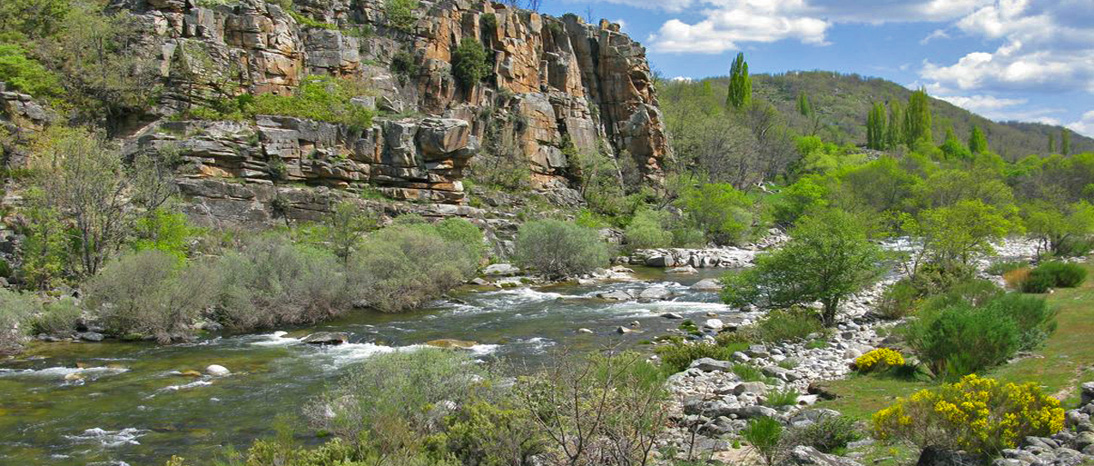 In central Spain we offer guided fishing in numerous trout rivers in the Community of Madrid, Guadalajara, Salamanca and Avila. We fish a number of good rivers within range of the city of Madrid for a day trip. One of the best of these is the famous Tormes River with excellent populations of wild brown trout.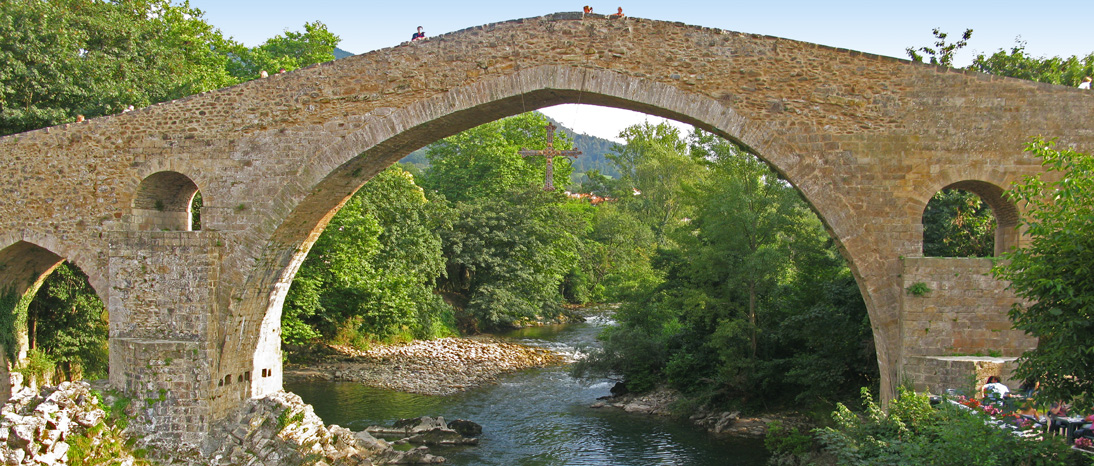 The northern coast of Spain is a fly fisherman's paradise of lush forests, soaring mountain peaks, rolling green hills and crystalline rivers which are home to wild resident and sea-run brown trout and the Europe's southernmost Atlantic salmon populations. PescaTravel offers guided fly fishing in Galicia, Asturias, Santander and the Basque country.
Leon and Palencia make up one of the areas of Spain with longest traditions in fly fishing. PescaTravel offers guided fishing with fine local guides in some of the best rivers in these regions.