Perhaps there is no river that is more representative of the salmon rivers in Iceland than Laxá in Kjos. It is said that the fisherman who learns to fish this river properly, can fish any river in Iceland successfully. Its waters can be extremely technical and demanding, offering great opportunities to test ones skill fishing with floating lines and flies as small as a size 18. Every year it ranks among the top 10 rivers in Iceland in terms of annual catch with an average of 1,200 to 2,400 salmon caught per year.
Laxa at Kjos flows through beautiful glacial valley pf grassy pasture. It offers 25 kilometers of fishable waters and over 100 named pools. Visiting fishemen rotate through 5 separate beats, each having the option of fishing a sixth free beat if desired. For those fishermen looking for a bit more variety, fantastic fishing for 6 to 12 pound sea-run brown trout is also available. They accompany the running salmon in the months of July and August becoming quite abundant by September. In fact, during the lastpart of the season, most of the visiting fishermen are there primarily for the seatrout.
Generally river can be fished with single hand rods, though a switch rod or small spey rod can be very useful during moments of high water especially early in the season. We suggest 6 to 8 weight rods with floating lines or intermediate sinking lines for certain pools on the river particluarly during the earlier part of the season. Popular flies include: Black and Red Frances, Blue Charm, Black & Blue, Red or Green Butt, Green Brahan, Collie Dog Sun Ray Shadow and various hitch and mini tubes.
The lodge can accommodate up to 10 fishermen in 5 double rooms with private bathrooms. It is located in a priviledged spot overlooking the river. Excellent service and fine dining have distinguished the new lodge since its opening. Before and after meals guests may relax in a comfortable lounge area.
Laxá in Kjos is located just a half hour to the west of Reykjavik by road. Guests genreally fly into Keflavik International Airport where they are received and transferred to the lodge in private vehicles.
Location: Laxá in Kjos is located just a half hourto the west of Reykjavík and an hour and 15 minutes from Keflavik International Airport.
Season: 19 June to 15 September
Best dates: End of June to mid August
Nº of rods allowed: 6-8
Fishing techniques allowed: Fly only
Techniques allowed: Fly
Species: Atlantic salmon, sea-run and resident brown trout
Note: Fishermen should be aware the Icelandic authorities require that any fishing equipment brought into the country be sterilized appropriately with a proper veterinary's certification. Sterilization of equipment may also be done at the airport.
In order to travel to Iceland, you should have a valid passport valid with an expiration date at least 6 months after the planned return date. A visa is not required for EU or US citizens.
También te puede interesar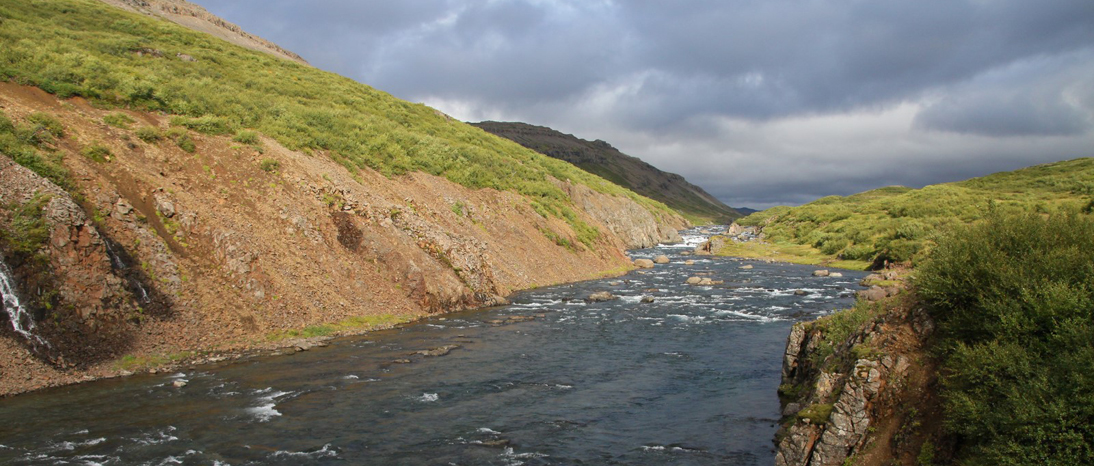 A fantastic grilse river with a wide variety of beautiful fly water ideal for fishing with one hand or switch rods. Every year it ends up as one of the top ten rivers in Iceland in salmon caught.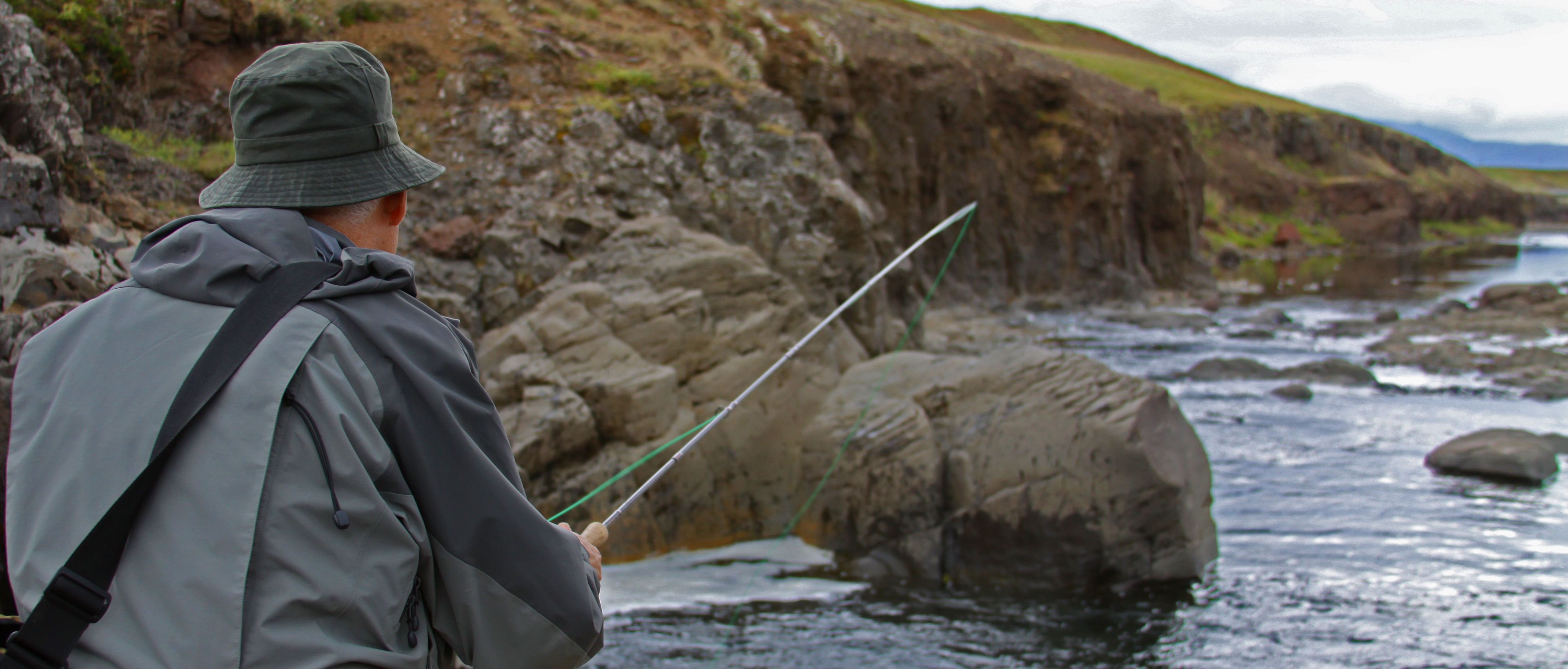 This wonderful little river on the west coast of Iceland has a fantastic average of around 1000 salmon caught on just 6 rods during an 80 day season. The majority if the fish caught are salmon weighing between 5 and 12 lbs, but every year fish in the 20+ lb category are caught.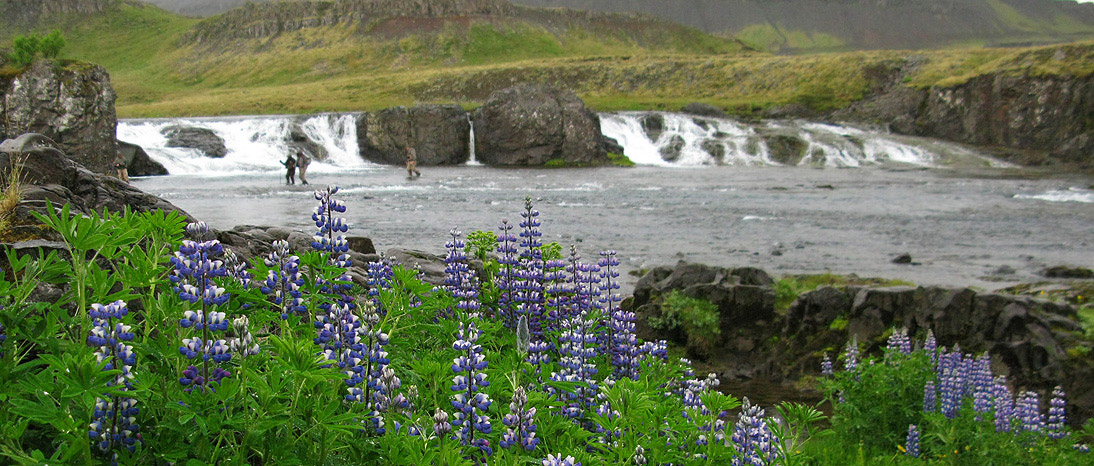 Considered by Icelanders to be the most beautiful river in the country, the Nordura usually ends up among the top five salmon rivers in the country in total annual catch. Its waters are varied and interesting and best fished with a light 2 handed rod or a switch rod early in the season. Fishermen stay at a good full service lodge overlooking the river,