The Pacific coast of Guatemala is without a doubt the best destination in the world for sailfish fishing,  Testimony of this fact is the world record of 124 sailfish caught and released in a single day by a single boat. Pacific sailfish are quite a bit larger than their Atlantic counterparts weighing between 100 and 150 lbs on average. Once on they can put up epic fight.
Our program is centered in the coastal town of Iztapa, very close to Puerto de San José, a strategic location to offer the best fishing for sailfish in Guatemala. During peak dates boats average 10 to 15 sailfish per day. In addition to sailfish you can also catch blue and black marlin year round. There is also a great variety of other fantastc sport fish available including dorados, yellow fin tuna, rooster fish and various species of jacks to give a few examples. 
Our local partner has put together a fine team including expert captains with extensive experience fishing in the area. They have a complete repertoire of fishing techniques and tricks to assure that guests make the best of each fishing outing. Boats are completely equipped with GPS, fish finders, outriggers, quality fishing gear and an icebox full of cold beer. 
All charter include all of the heavy conventional and fly gear you will need for big game species. If you like you are welcome to bring light spinning gear for smaller sport fish.
The basic program includes accommodations at a comfortable lodge located just 5 minutes away from the boat marina. all rooms are air conditioned and come with on suite bathrooms. The lodge has an ample common area outdoors with an excellent bar and a swimming pool.
To get there, guests fly into the Guatemala City International airport where they are met by lodge staff. Theya re then transferred by road to Iztapa on a trip that takes about 2 hours.
Location: The lodge is located in Iztapa on the pacific coast of Guatemala near Puerto de San José.
Season: All year
Best dates:
Sailfish: October – June
Marlin: May – April & Noviembre
Nº of rods allowed: N/A
Fishing technique practiced: Trolling, spinning, jigging, fly fishing
Species available: Sailfish, blue marlin, black marlin, striped marlin, yellow fin tuna, dorado, rooster fish, shark, barracuda, etc..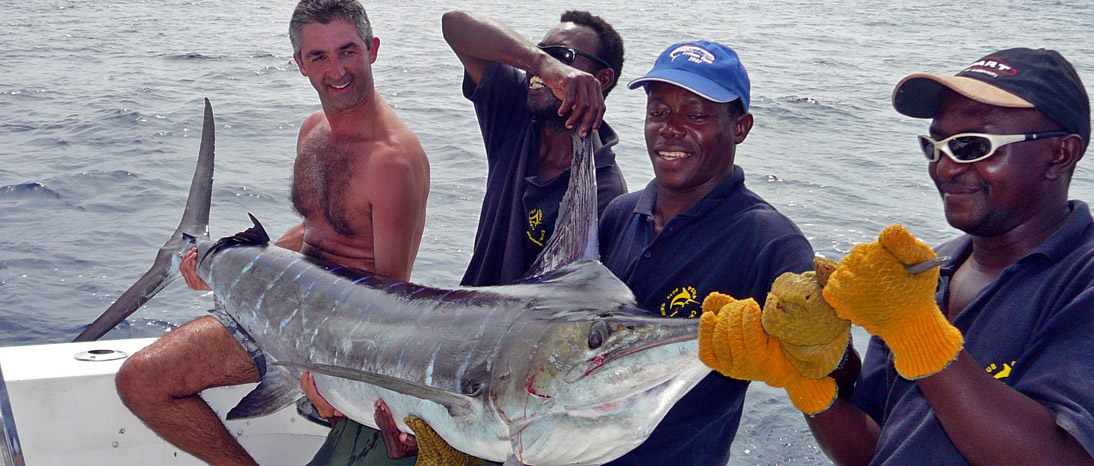 The Pemba Channel in Kenya us known as the best place in the country for big game fishing, but it is probably also the best destination in all of Africa. Our partner in Kenya, the Pemba Channel Fishing Club has an excellent reputation especially for marlin fishing. In fact, over 60% of the marlin records in Kenya and 7 IGFA all Africa records are held by the club.
The area around Quepos is protected from winter winds which are typical of the northern Pacific Ocean favoring the fishing throughout the season. December to July is the best time of the season for sailfish, while the best fishing for marlin is between December en February. The fishing offering is rounded out with rooster fish, wahoo, dorado, yellow fin tuna and more.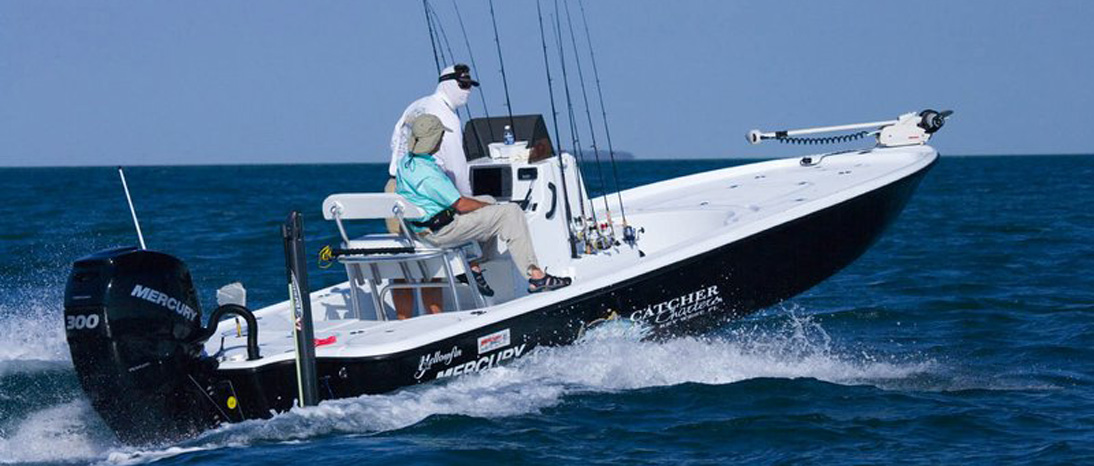 It is no accident that Hemmingway, a passionate saltwater fisherman, chose Key West as his personal hideaway to rest, write and fish, He kept a home here for 30 years. The magic of the Keys continues to draw fishermen from all over the world, especially to fish for tarpon and bone fish.