The Gaula River is one of the most reknowned salmon rivers in all of Norway. It is known by Atlantic salmon fishermen around the world for its fabulous fly water and large salmon. It offers excellent possibilities for fish of over 20 lbs with occasional fish that may even surpass the 40 lb mark.
It is the second most productive river in Norway, surpassed only by the Tana, a river whic is twice as long. The Gaula rises from its headwaters in the mountains of central Norway in the area of Holtàlen and flows 145 kilometers to its mouth in Trondheim Fjord. With no dams at any point along its path, it is a completely free flowing river. As a result its levels rise and fall with the snowmelt and rain providing varying conditions throughout the season with some challenging moments and others of great opportunity.
Through the Norwegian Fly Fisher's Club, we offer exclusive access to a large selection of private waters in a rotation which includes some of the best beats on the river. The rotation is designed to give visiting fishermen the chance to fish a selection of beats that include pools that are best at any given water level.
The season begins on the 1st of June, when we begin by targetting the largest salmon of the season, fish with numerous sea-winters. This is the best time of the year for trophy Atlantic salmon and when you will have the greatest chance for sih in the 15 to 40 lb range. During the first days of the season the most productive areas will be those below Gaulfossen. The rotation includes several beats in this area to assure good opportunities. During the month of June we usually fish the river with 14 to 16 foot spey rods, fast sinking lines and large tube flies.
July is usually the most productive time of the season in terms of numbers of fish. This is when fishermen of all experience levels from novice to expert have te best chances to catch fish. Usually water levels will have dropped and temperatures will have risen. This is the time for intermediate sink and floating lines, smaller tube flies or double hook patterns. Norway's famous white nights make fishing around the clock possible throughout the month.
In August, fishermen will find salmon distributed throughout all of the beats we fish, With every new rain they will move between pools. This is an ideal moment for fly fishermen who prefer lighter switch rods or one hand rods, floating lines and small flies. It is also the best time of year for surface fishing with hitched flies or bombers.
June: 14 to 16 foot, 9 and 10 weight spey rods. Heavy sinking lines or skagit lines with a good selection of heavy sink tips. A reel with an excellent drag and 150 meters of 25 to 35 test backing.
July and August: 12 to 14 foot, 7 to 9 weight two hand rods, switch rods or one hand rods with intermediate sink and floating lines (particularly in August).
Flies should be progressively maller as the summer advances. Once into August possibilities for surface fishing with hiched tubes or bombers increase.
Flies: During the first partof the season large tube flies such as Sunray Shadows, Temple Dogs, Green Highlanders, Willie Gunns o Gaula Golds. as the summer advances we recommend similar patterns in smaller sizes tied on double and treble hooks as small as a size 14 For sea trout small Black & Silvers can be very effective.
Guests have the choice of staying at an excellent new lodge built on the banks for the Gaula River or one of a number of river side self-service country houses. Lodging is in single or double rooms all with on suite bathrooms at the lodge.  Guests may relax in a large loundge area with a full stocked bar. Meals are prepared by an excellent chef and served in common dining area. The lodge also has a conference center, free wifi access, wader drying room and a traditional Norwegian Sauna. 
Guests generally fly into the Vaernes Airport outside of Trondheim and a rent a car to drive to the Gaula which is just over an hour away. 
Location: The lodge is located at Rogstadmoen Farm on the banks of the Gaula, just an hour's drive from Trondheim
Season: 1 de June to 31 August
Best dates: Early July to Mid August
Nº of rods allowed: NA
Fishing techniques allowed: Fly only
Species available: Atlantic salmon. sea-run brown trout and char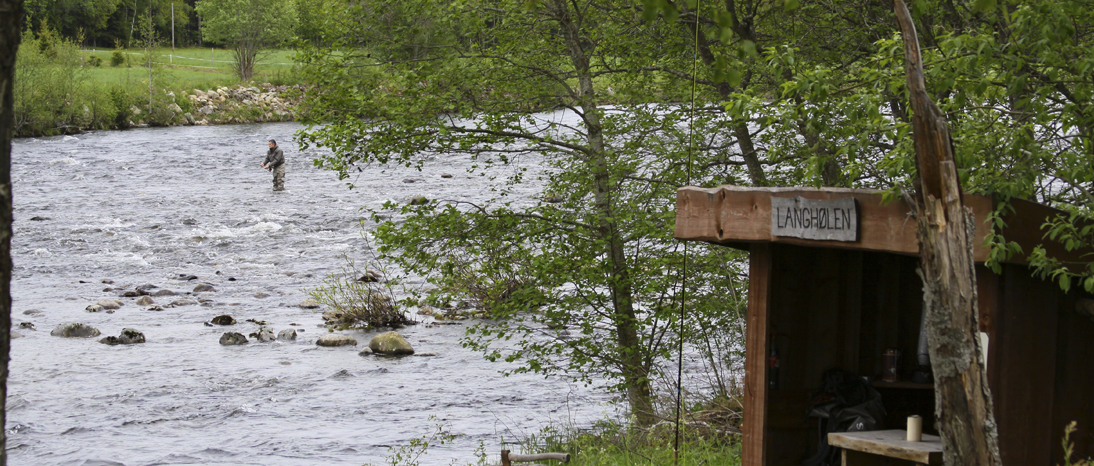 Within average yearly rod catchof 5,500 salmon, he beautiful Orkla River is one of productive rivers in in Norway. Reminiscent of the Spey in Scotland, the Orkla is a farily shallow fast running river with excelletn fly water.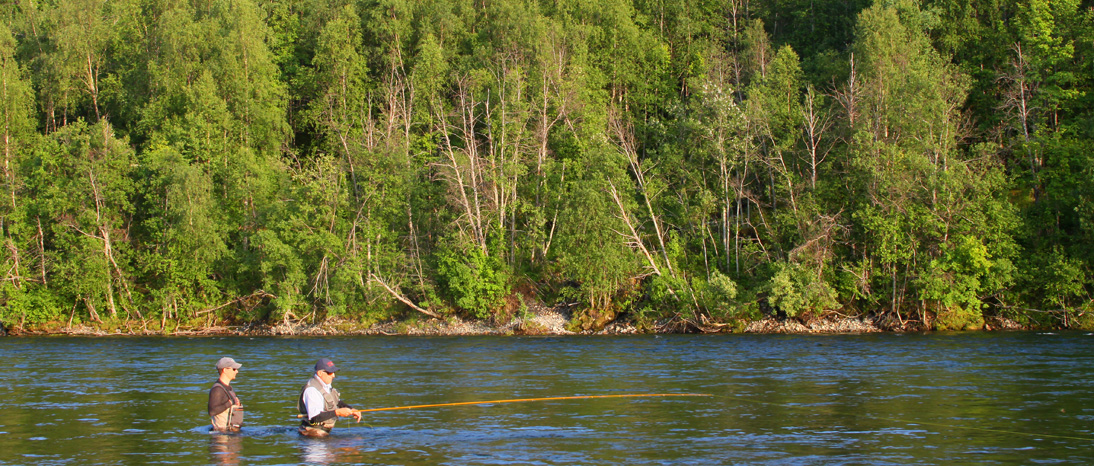 One of Norway's big salmon rivers, the Malselv is wide free stone river with miles of fantastic fly water which also provides great sport for spin fishermen. In addition to receiving an excellent run of Atlantic salmon, the river is home to a large population of grayling which go virtually untouched given the focus of local fishermen on the salmon.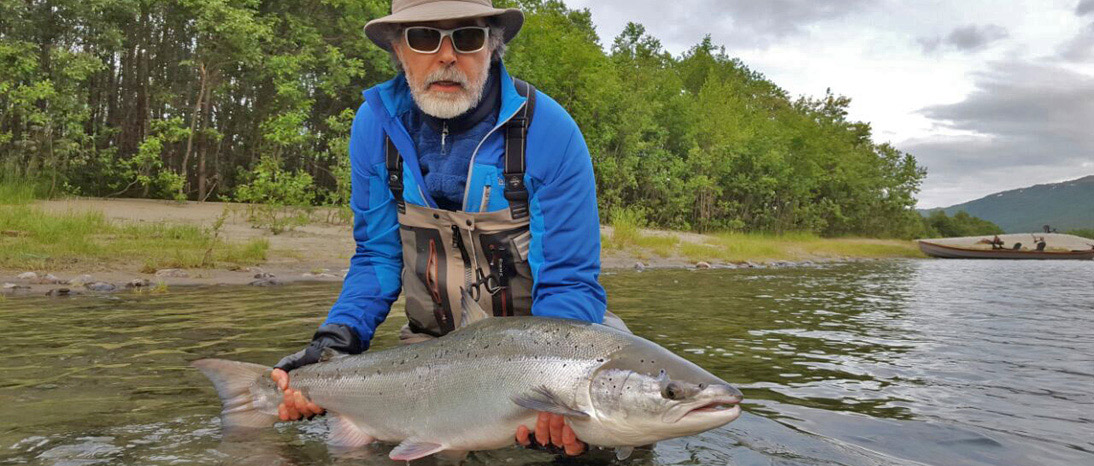 Not far from its sister river the Alta, the Reisa is also an excellent destination for very large salmon on the fly. In contrast to many other salmon rivers in the world the returns of very large salmon are constantly improving.