What our clients have to say about our trips
Henry Titley, Kemble, Gloucestershire, England
Destination: Ter River, Pyrenees, Spain
"Having spent a little time (many years ago!) working in the flyfishing "leisure industry"………………………I was interested to learn since my return that I have not spoken to anybody who has fished for the Pyreneean trout. The Ter, although clearly heavily fished still provided some excellent sport for me and a good learning ground for my friend – who was thankfully paying you/Jordi! I had a lightweight 9.5ft rod that on the slower water in the heat of the day casting at full length to a rise (emerging olives) rewarded with some great fish. I was pleased and surprised. With regards the guide that you put me in touch with – I would recommend Jordi to any enthusiast. I wish that I had been able to spend more time with him myself, as although I have plenty of global trouting experience – local knowledge always rules supreme. And he ties top grade flies. His creations increased my hit rate by 50 – 60 % from using my own CDC's. So, you ask about Jordi! He gets a 10 out of 10 in my book. You should use him in future. I didn't see him fish but he was great with my novice friend. If his attitude to the river and his fly tying ability are anything to go by……………I would guess that he is also a superb trout fisherman! On the Sunday, it was too windy for skydiving and we set off. By 6pm 35 – 40 fish to the net – up to 1.5lb+ or 40cm+ over the day. An hour from our return to the coast I had a call to say that the wind had dropped and I could probably get on a sunset lift. Not that many places where you can have good dryfly fishing and jump out of aeroplanes in the same day. Could actually have tried to squeeze in a ski and water ski in the same day too…………………..Happy Days! Feels a world away now though! Let me know if you ever come to England. I would be interested to meet
Best Wishes, "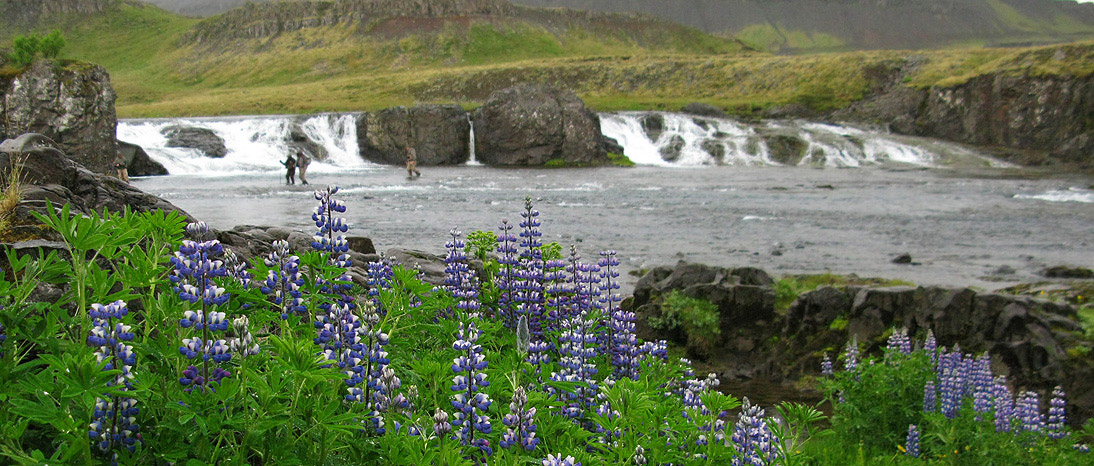 Henrik, Nykøbing Sjælland, Denmark
Destination: Nordura River, Iceland
"Everything went perfectly from the pick-up at the airport, the lodge, the food to the guided fishing trips. Fishing was way behind previous years, but I still caught 5 salmons (biggest 78 cm) and a nice sea trout. Very happy about the result and the trip and no suggestion to further improvements.
Thanks and regards,"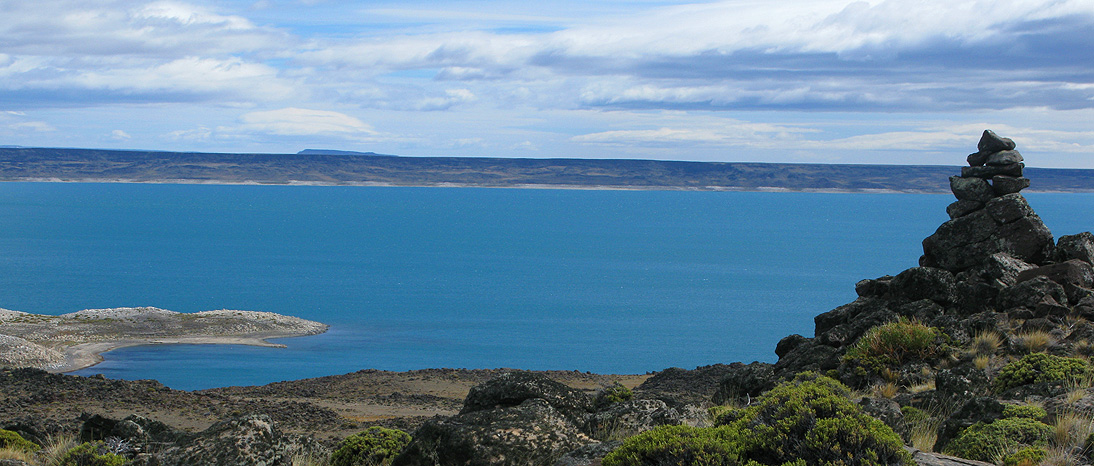 Byron Harris, Dallas, Texas
Destination: Lake Strobel(Jurassic Lake) & Esteros del Isoro, Argentina
"The trip was great, both parts. All the transfers and reservations came together without a hitch. I think three full days at each place is just about perfect. Thank you. Both places were quite unique in my experience. At Jurassic I caught the biggest trout of my life, (16 lb) at an extremely unusual place. The food and wine were great. The wind, as predicted, was formidable. Of the two I preferred Dorado Cua, although that 7 hour drive from B.A. is a slog. Mario is a character! There were two guys there from Germany, very nice chaps, to whom I sang your praises. I told them if they want to book a good trip, contact George Chang. The golden Dorado is a fierce fish with unbelievable fight. I don't think either spot would be good for my wife, Linda. One is too windy, the other too hot. But fine for me. Please keep me on your mailing list and we'll figure out something that both the fishing people in my family can experience."
Constance Nyhan, Los Angeles, California
Destination: Tormes River & Sta. Teresa Reservoir, Salamanca, Spain
"Muchisimas Gracias, George,
Paul had a wonderful time fishing with Javier. He left the fishing gear at Press Tours Viaje on Saturday with Tomas. We have been very very busy in Madrid. I know that you and Paul will want to talk more by email about his experience. It was great. I am sure he will stay in touch with you and everything about fishing in Spain. You were extremely helpful, reliable, and knowledgable since our first email. Again, thank you. Best, "
John F. Martin, Carmel, Indiana
Destination: Gerona, Spain
"Hi George, I meant to write you yesterday, but my schedule required that I go to Chicago to apply for another Brazil Visa. Looks like it will be here on time for my trip next week. Santi was excellent. I must confess my Spanish is not as extensive as his English, but we both knew enough about what we were doing and both like to fish, so it was great fun. We did not catch large fish but the numbers were great and watching them rise was fun as usual. Santi also tried to teach me a new way of nymph fishing. I had never used only tippet and leader and must admit never quite got the hang but it was interesting trying to place a fly and not being able to feel the line or the fly. Santi loves to fish and it showed. He has patience and he wants to satisfy. All my expectations were met and I would certainly go with him again. I only wish that my fishing was as aggressive as it was twenty years ago. Time changes most things. Tell Santi thanks and I hope to see him again and to meet you in the future. Thank you, JFM"
Elbert Bivins, Jackson, Mississippi
Destination: Narcea River, Asturias, Spain
"I was very pleased really. With the wife staying in town on her own, I had never planned to spend the entire day, so fishing until about 3pm was all I wanted. I really did enjoy the sea trout on the Narcea. I broke Carlos spey rod, so that shut down the salmon fishing – some salmon did show up after a rise in the river…"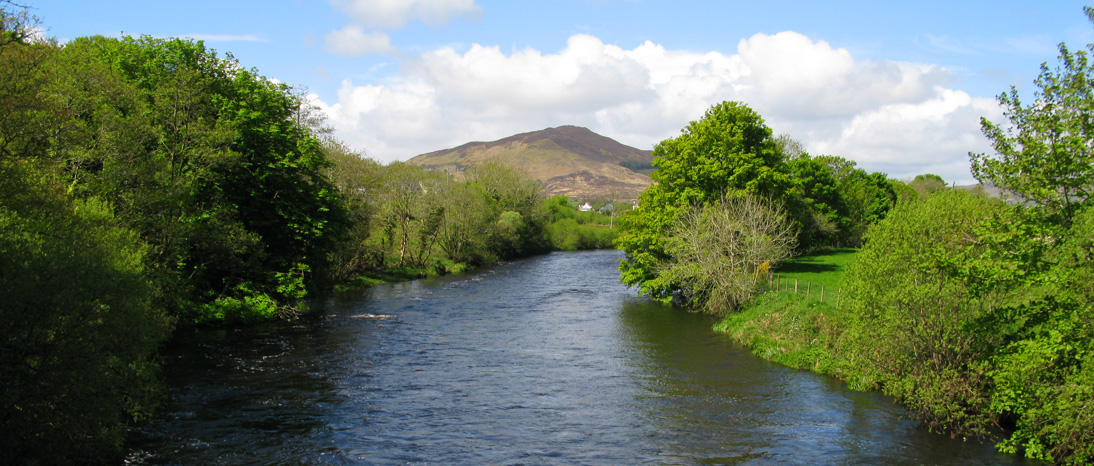 Gregg Nelsen, Orlando, Florida
Destination: River Finn, Ireland
"We had a wonderful time and enjoyed every aspect of the trip. If you could get the fish to stay on the hook next time I would appreciate it! Accomodations and food were excellent. Thanks for putting it together. Next summer we are going on a Mediterranean cruise that starts in Spain. I might contact you for fishing trip scheduled around this trip. thanks again."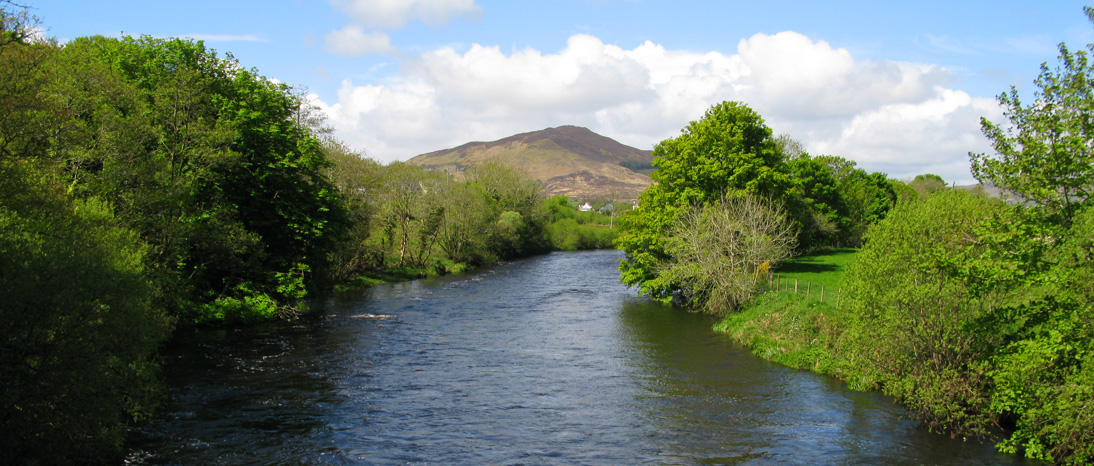 Ann Stevens, Fort Myers, Florida
Destination: River Finn, Ireland
"We loved our trip, had a great time with Sim, Chris and Sarah, got great advice from them for the rest of our trip and would happily talk to other people."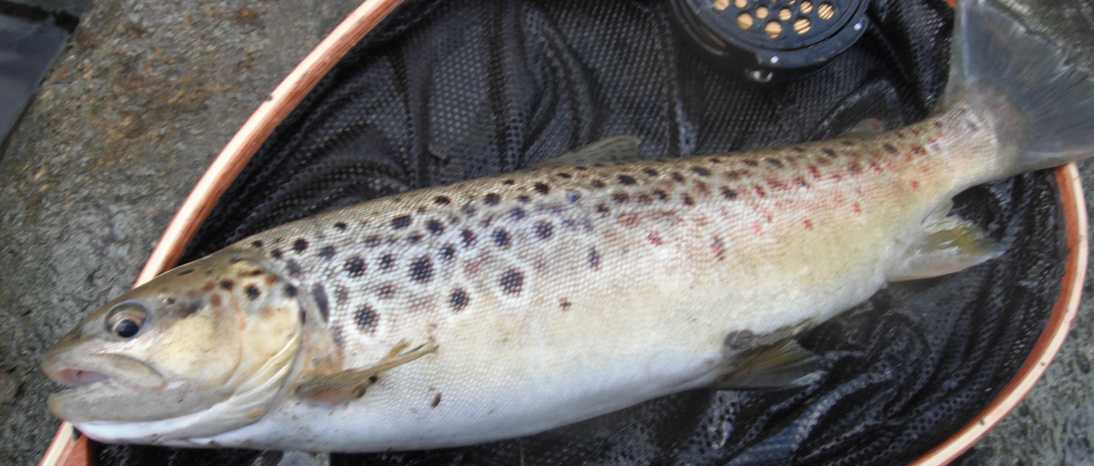 – John Snyder, Glen Ellyn, Illinois, USA
Destination: Ter River, Lerida, Spain
"The fishing trip you arranged for me near Llerida was spectacular. Fishing and learning from Marc it was wonderful and a real unforgettable experience. Not only did I learn the newest European nymphing and fly tying techniques – " I was really fishing in the 20th century before that day" – but we caught 60 cm. browns and rainbows in the shadow of a 1000 year old village – right below the old stone roman church with the remains of the old village defensive wall still visible around the village center. Can't do that every day- especially with the guy that ties flies and scouts rivers for International Fly Fishing Competitions."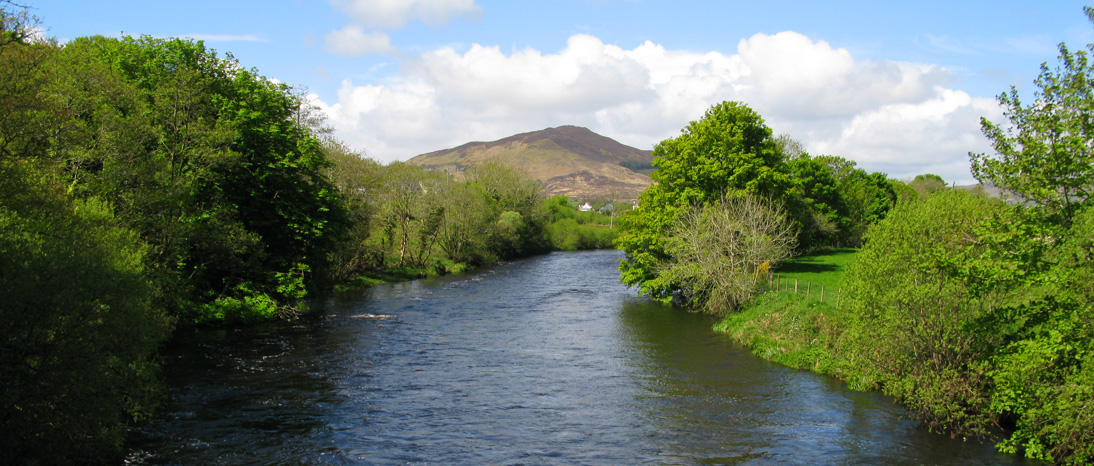 – Rob Sabin, Daytona Beach, FL
Destination: River Finn, Ireland
"The trip was amazing!! We absolutely had a blast. Travel was very smooth. No issues with the car or getting to the lodge. Driving on the opposite side of the road was a little difficult at first… Haha. But I got the hang of it.
The fishing was great. We did sort of a "Casting Clinic" the first day which was good. Neither of us had ever spay cast before, but we wanted to learn so that was great. I caught the first fish on the second day. Amanda caught one on the third day, and we both caught one on the fourth day.
The lodge is very nice. Simm and Chris were both great. They took us to the local pub (Harkins) a few times which was great. Overall, we couldnt have asked for a better week.
The hotel in Dublin was in a great location. We purchased tickets for the hop-on hop-off tour bus which was nice. We toured the Guiness brewery and St. Patrick's cathedral. Wish we had more time in Dublin, but it wasnt in the cards this time. I know we will be back though.
Thank you very much for setting everything up for us. We really enjoyed the trip and would be happy to recommend it to family and friends in the future. Thanks George!"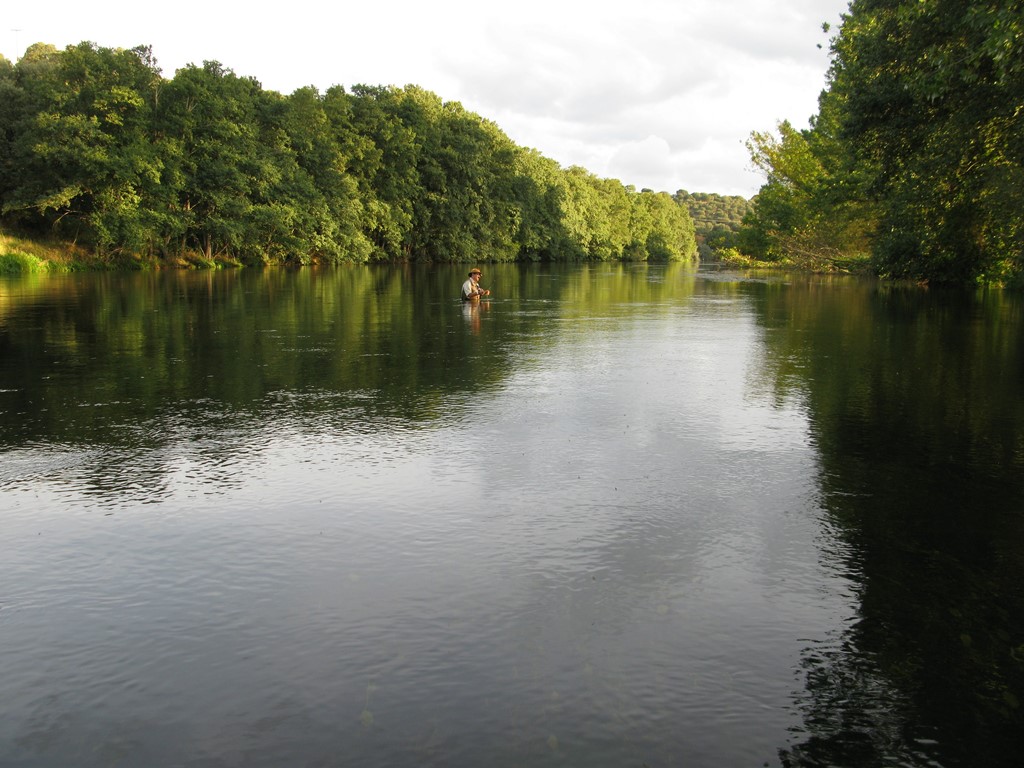 – Ben Tyson, New Britain, Connecticut
Destination: Tormes River, Salamanca, Spain
"George – EXCELLENT time with Paco. Excellent. Photos following. Thanks for arranging."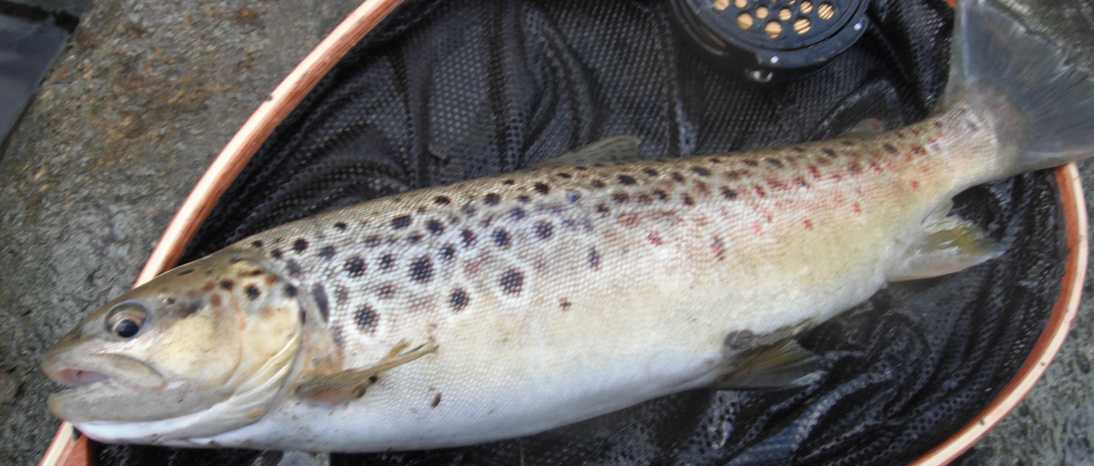 Rocky Hofstetter, Philadelphia, Pennsylvania
Destination: Ter River, Lerida, Spain
"Jordi, was probably the best guide I have ever had in the world. I have flyfished in south America, North America, Ireland, England ect.
Even though his English was limited we were able to communicate fairly well. I learned more from him in 2 days then I have from any other professional guide.
"Pescatravel took the work out of planning and ensuring I would have a memorable and quality experience" I plan on using Pescatravel on any fishing adventure in the future."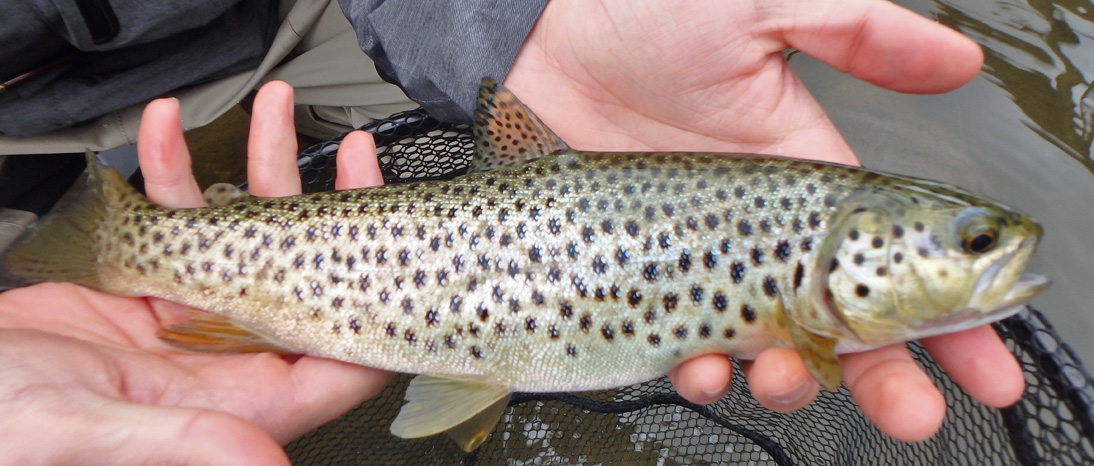 Eric Fink, Greensboro North Carolina
Destination: Leitzaran River, Guipuzcoa, Spain
"George, Just wanted to let you know I had a great outing with Aitor. The Leitzaran was absolutely beautiful, and I enjoyed the fishing very much. Thanks for your help in arranging such a memorable day."