The Langá River is usually one of Iceland's top ten salmon rivers in terms of rod catch. It is a beautiful and varied river to fly fish. Indeed only fly fishing is permitted. Generally a single hand 6 to 8 weight rod is sufficient to cover most pools. However, there are few wider pools where a switch rod or a light spey rod can come in handy. Over the years the river's management have taken many steps to improve the fishing including building 5 salmon ladders, regulating the river flows from the lake that feeds it and working on the channel in certain areas to improve holding pools.
All in all the Langá has 100 named pools with many particularly well suited to fishing hitched flies. From the end of June, grilse begin to appear and the water, rapidly becoming a flood of fish by early July. as the summer advances the fishing becomes more technical requiring increasingly precise casts with smaller and smaller flies. During the last week of June and first week of July a total of 10 rods are allowed on the river. The number increases to 12 after those dates.
We recommend 6 to 8 weight rods with floating lines for most situations. Though small spey rods or switch rods can also be useful for certain pools on the river especially during the earlier part of the season. At that time medium and intermediate sinkinglines can also be useful. Popular flies include: Black and Red Frances, Blue Charm, Black & Blue, Red or Green Butt, Green Brahan, Collie Dog Sun Ray Shadow and various hitch and mini tubes.
Guests are accommodated at the Langárbyrgi Lodge which is located on a cliff with a spectacular view of the river. Lodging is in 12 double rooms with on suite bathrooms. Meals are served in a large dining room. Fishermen can leave their equipment in a rod room.  Among the lodge's amenities there a sauna and a hot tub. 
The Langá River is located Guests generally fly into Keflavik International Airport. There they are received and transferred by road to the lodge just an hour and a half away. 
Location: Borgarfjörður 75 km to the north of Reykjavík.
Season: From 21 June to 24 September
Best dates: Beginning of July to mid-September
Nº of rods allowed: 8 a 12
Fishing techniques allowed: Fly
Species available: Atlantic salmon, brown trout
Note: Fishermen should be aware the Icelandic authorities require that any fishing equipment brought into the country be sterilized appropriately with a proper veterinary's certification. Sterilization of equipment may also be done at the airport.
In order to travel to Iceland, you should have a valid passport valid with an expiration date at least 6 months after the planned return date. A visa is not required for EU or US citizens.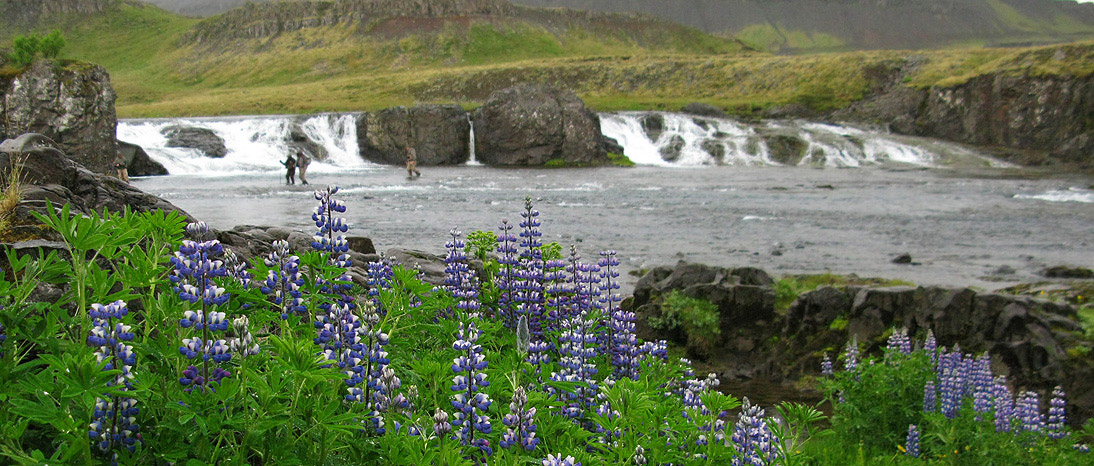 Considered by Icelanders to be the most beautiful river in the country, the Nordura usually ends up among the top five salmon rivers in the country in total annual catch. Its waters are varied and interesting and best fished with a light 2 handed rod or a switch rod early in the season. Fishermen stay at a good full service lodge overlooking the river,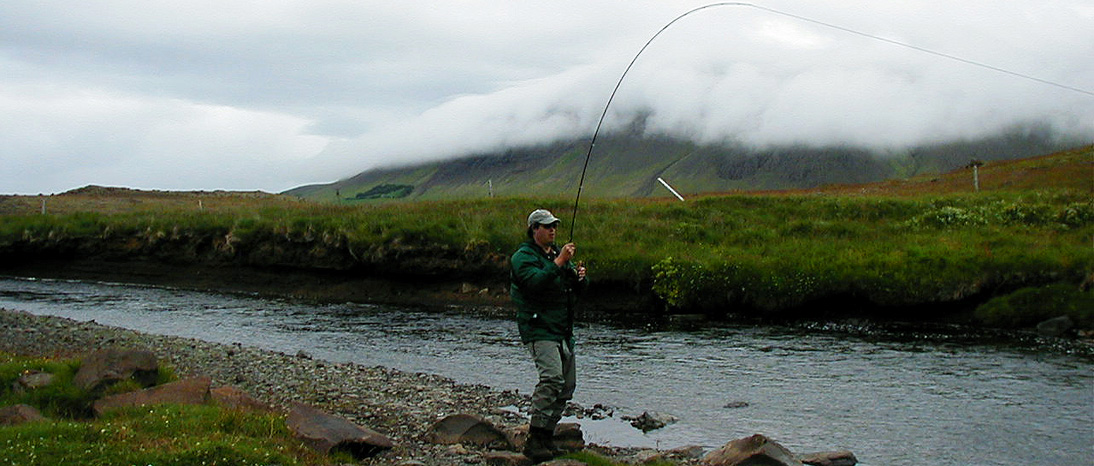 They say that the fisherman who learns to fish this river properly, can fish any river in Iceland successfully. Its waters can be extremely technical and demanding, offering great opportunities to test ones skill fishing with floating lines and flies as small as a size 18. Every year it ranks among the top 10 rivers in Iceland in terms of annual catch with an average of around 1,200 salmon caught per year.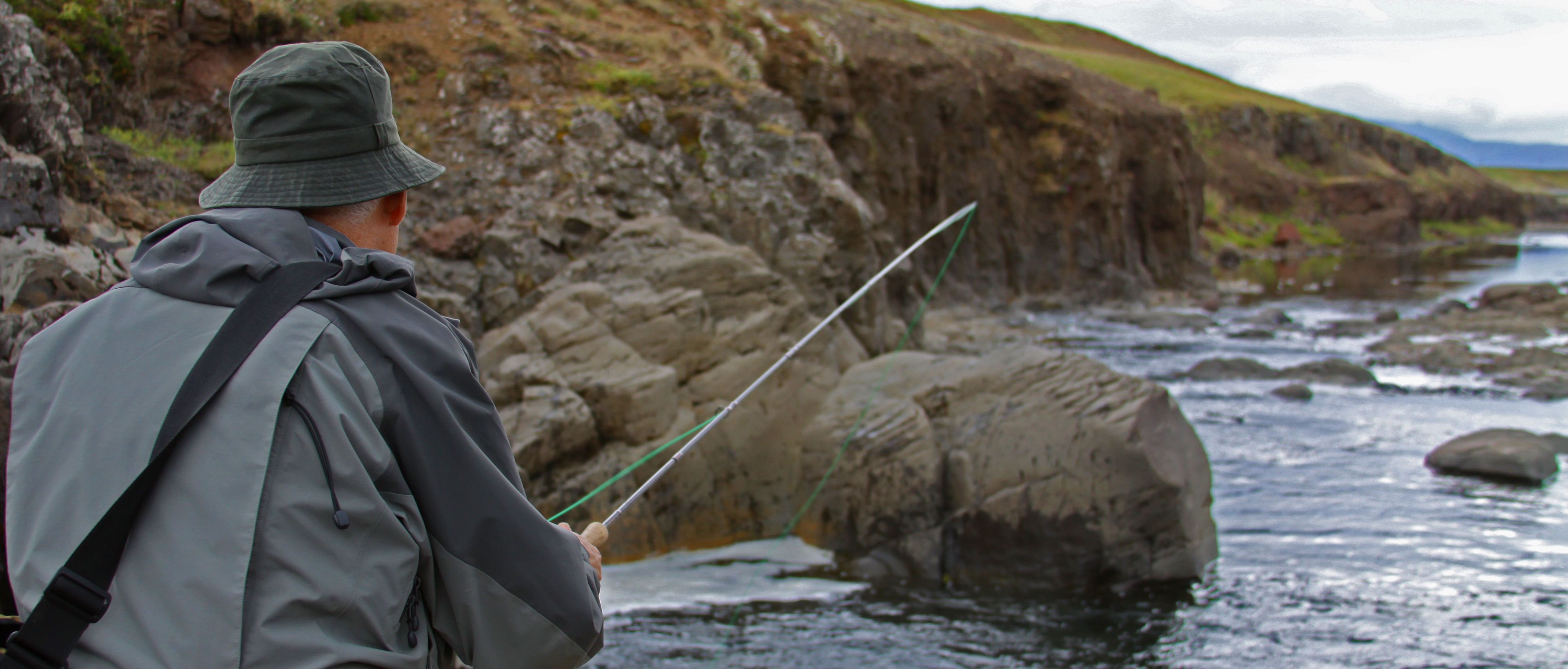 This wonderful little river on the west coast of Iceland has a fantastic average of around 1000 salmon caught on just 6 rods during an 80 day season. The majority if the fish caught are salmon weighing between 5 and 12 lbs, but every year fish in the 20+ lb category are caught.