Breiddalsá River, Iceland
The Breiðdalsá River is a beautiful mid-sized salmon river located on the East coast of Iceland near the village of Breiðdalsvík. Incuded in the fishery's rotation are the tributaries, Tinnudalsá and Norðurdalsá, two small rivers ideal for delicate fishing with one hand rods and small flies. In contrast, light two hand rods or switch rods are the instruments of choice for fishing the main river, the Breiddalsá which offers large pools with beautiful fly water. The entire system provides enough variety to content just about any kind of fly fisherman.
Apart from the beauty of the Breiddalsa's waters, another big draw are the salmon. The Breiddalsá offers an unusually high percentage of two and three sea winter salmon and every year fish topping 20 lbs are caught. For years the river managment has maintained an intensive smolt release program to increase the numbers of returning fish. Additonally, the lower part of the river offers fine fishing for sea-run arctic char while the upper river also can provide good fishing for resident brown trout.
To complete the Breiddalsá's offering, guests are accommodated in one of the best lodges in Iceland. The lodge is strategically located on top of a bluff overlooking the river within a short distance of the best pools.
We recommend light two hand 11 to 12 foot rods or 7 to 8 weight switch rods for fly fishing in the Breiddalsá itself. One hand 9 foot 6 to 7 wieght rods are ideal for fishing the Tinnudalsá and Norðurdalsá tributaries.
Effective flies include: Black and Red Frances, Snaelda, Blue Charm, Black & Blue, Green Brahan, Collie Dog in hook sizes 6 to 12 as well as small hitch flies.
The Breiddalsá river offers lodging at the Eyjar Fishing Lodge, one of the best lodges in Iceland. Located on a bluff overlooking the river, the lodge has a capacity for a total of 16 persons accommodated in double rooms including one master suite, all with on suite bathrooms. Each bedroom has its own television and Internet connection vía wifi. After the day's fishing guests can relax next to the fireplace in a spacious lounge with panoramic views or they can enjoy the sauna and hot tub. Delicious meals are prepared by an excellent chef.
To get to the Breiddalsá River, guests usually fly from Reykjavik to Egalstadir. There lodge staff will pick them up and transfer them by road to the lodge on a scenic drive that takes about one hour and 15 minutes. 
Location: Next to the village of Breiðdalsvík, 84 km to the south of Egilstadir on the East Coast of Iceland.
Season: From 1 July to 30 September.
Best dates: End of July to the end of August.
Nº of rods allowed: 6 – 8
Fishing techniques allowed: Fly
Species available: Atlantic salmon, arctic char and brown trout
Note: Fishermen should be aware the Icelandic authorities require that any fishing equipment brought into the country be sterilized appropriately with a proper veterinary's certification. Sterilization of equipment may also be done at the airport.
In order to travel to Iceland, you should have a valid passport with an expiration date at least 6 months after the planned return date. A visa is not required for EU or US citizens.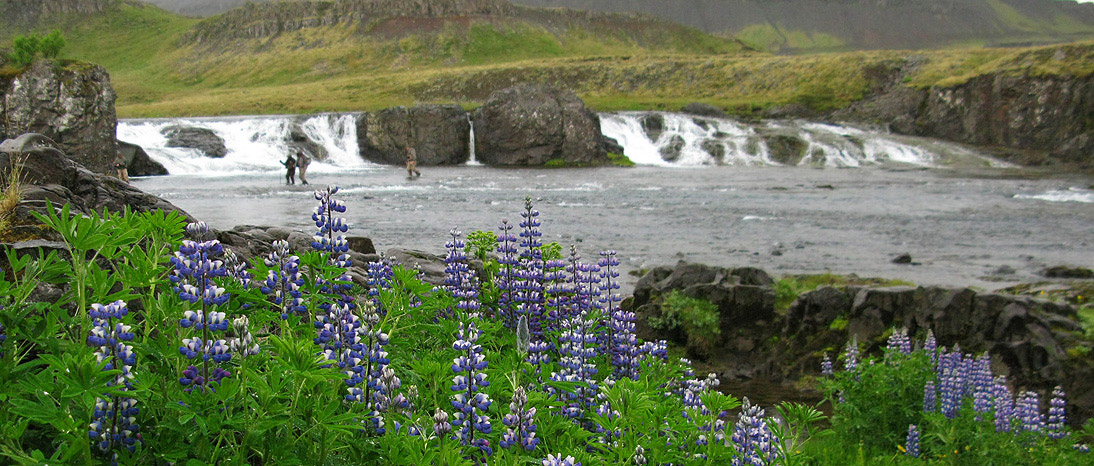 Considered by Icelanders to be the most beautiful river in the country, the Nordura usually ends up among the top five salmon rivers in the country in total annual catch. Its waters are varied and interesting and best fished with a light 2 handed rod or a switch rod early in the season. Fishermen stay at a good full service lodge overlooking the river,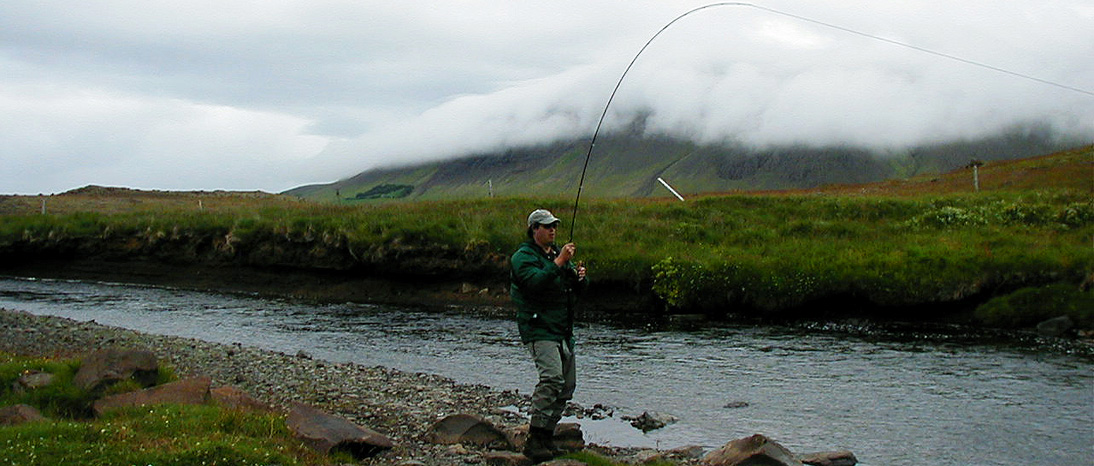 They say that the fisherman who learns to fish this river properly, can fish any river in Iceland successfully. Its waters can be extremely technical and demanding, offering great opportunities to test ones skill fishing with floating lines and flies as small as a size 18. Every year it ranks among the top 10 rivers in Iceland in terms of annual catch with an average of around 1,200 salmon caught per year.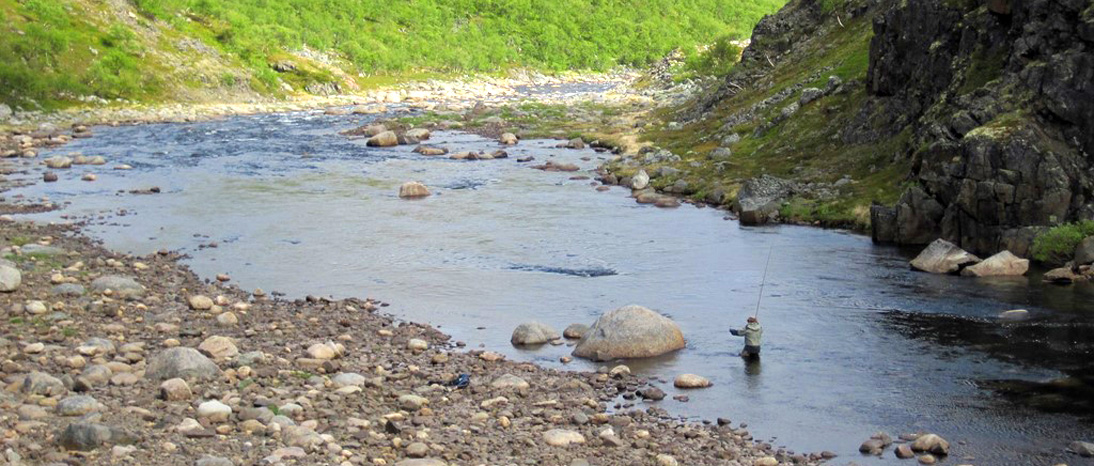 Located on the northern shore of Russia's kola Peninsula, the Sidorovka River is a fantastic remote destination for MSW salmon as well as sea-run brown trout. A small tent camp caters to groups of 6 fly fishermen at a time that have the entire river to themselves.