Costa Blanca, Spain – Giant Bluefin Tuna Fishing 
Spain's Costa Blanca is one of the world's greatest destinations for giant Bluefin Tuna fishing. Every year thousands of giant blue fin tuna travel up to 4.000 kilómeters from the cold waters of the North Atlantic to return to their spawning areas off the Costa Blanca in the the Mediterranean Sea to reproduce. Along with the Strait of Gibraltar, the Costa Blanca is the absolute premier destination for giant Bluefin Tuna fishing in the Mediterranean Sea. Within this area off the Costa Blanca one of the best hot spots is just 20 kilómeters out from the Denia sport boat marina where our operator has its home base.
Adult Bluefin Tuna weigh an average of 250 kilos (over 500 lbs), but these amazing fish can grow to 900 kilos!    In Spain, the traditional method of harvesting these fish called the Almadraba dates back 3,000 years to the Phoenicians. To maintain the sustainability of the species, strict regulations control the number of fish that can be sacrificed each season by both commercial and sport fishermen. Between June 16th and 25th a limited number of permits are alloted to lucky sport fishermen to take a number of fish. Fortunately, catch and release fishing for bluefins is also allowed during all of May and the rest of June as well. 
Among the fishing charter operators in the Mediterranean, our partners in Denia stand out as one the most professional and successful units in all of Spain. For guests who come to fish for Bluefins in May or June for two or three days the success rate is over 95%! With a fleet of 6 completely equipped boats captained by a team of the most experienced sport charter skippers in the Mediterranean it is hard to go wrong.
However, if you are interested in fishing for other dates we do offer charters through our partner for a wide variety of species throughout the entire year. From May through the end if June coinciding with the bluefin tuna fishing we also fish for sword fish, rays and shark. Septiembre and October are excellent months to fish for dorado, bonito, amber jack and barracuda. From September through June we also offer great fishing for tuna, dorado, amber jack and barracuda. September through June offergood fishing for dentex, grouper, cuttlefish, swuid and other species.  
Quality El charter del barco incluye todos los equipos convencionales necesarios. Para atunes a mosca se recomienda cañas de lineas 15 o 16 de 9 pies.
As one of the Costa Blanca's well known tourist areas, Denia offers a wide selection of lodging from very modest hostals to fine luxury hotels.
To get to Denia, travelers may fly into Valencia's International Airport and drive south an the AP-7 Highway. With normal traffic, the 117 kilometer trip will usually take a little over an hour. From Madrid or Barcelona by highway, the drive will usually take under 5 hours. 
Location: Denia is located in the heart of Valencia's Mediterranean coast of Spain. 
Season: Year round
Best Dates: 
May – June: Bluefin Tuna
Sept – Oct.: Dorados, bonito, amber jack and barracuda 
Septiembre – June: Dentex, grouper. squid. cuttlefish and other species
Nº of rods: N/A
Artes permitidos: Trolling, fly, spinning, jigging y 
Species: Atún Blue fin tuna, swordfish, bonito, shark, dorado, amber jack, barracuda, jurel, dentex, etc…
Lodging: Denia offers a wide selection of lodging from very modest hostals to five star hotels.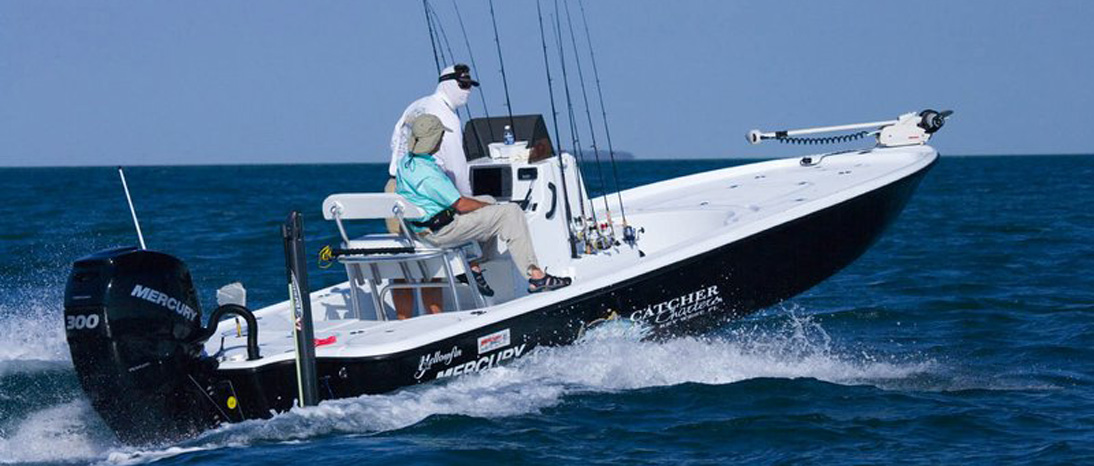 It is no accident that Hemmingway, a passionate saltwater fisherman, chose Key West as his personal hideaway to rest, write and fish, He kept a home here for 30 years. The magic of the Keys continues to draw fishermen from all over the world, especially to fish for tarpon and bone fish.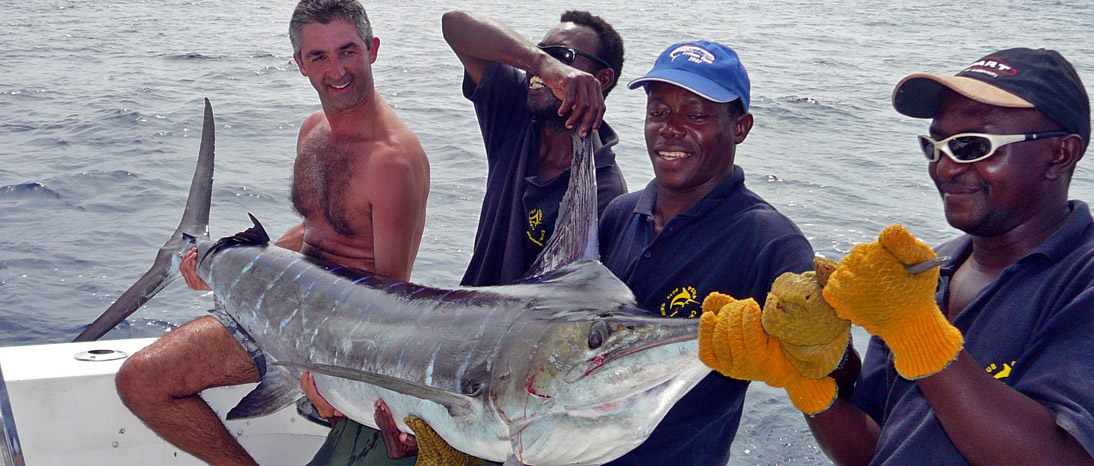 The Pemba Channel in Kenya us known as the best place in the country for big game fishing, but it is probably also the best destination in all of Africa. Our partner in Kenya, the Pemba Channel Fishing Club has an excellent reputation especially for marlin fishing. In fact, over 60% of the marlin records in Kenya and 7 IGFA all Africa records are held by the club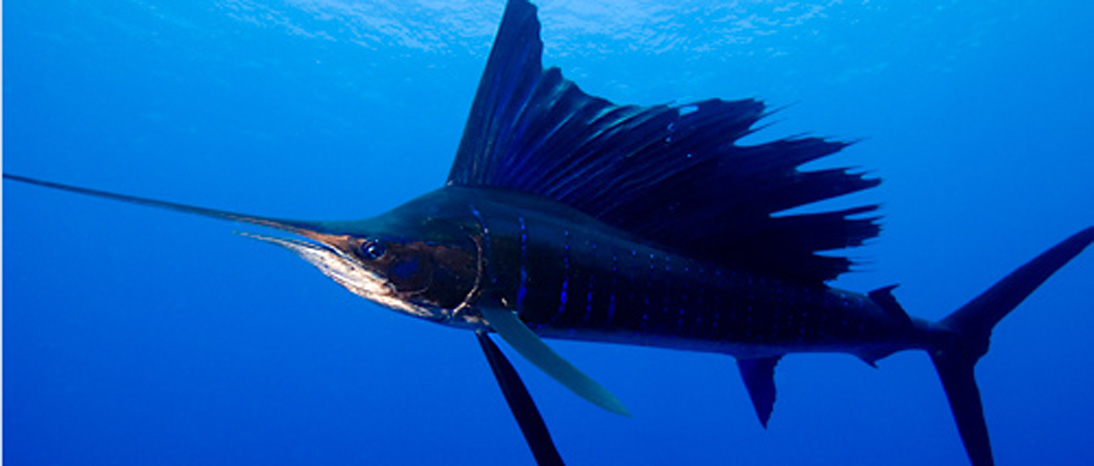 The Pacific coast of Guatemala is without a doubt the best destination in the world for sailfish fishing, Testimony of this fact is the world record of 124 sailfish caught and released in a single day by a single boat.