Statistically the Ponoi is the world's most productive atlantic salmon river. A week here can produce more captures than an entire season on some of Scotland's or Canada's well known rivers. The average size of the Ponoi salmon is around 12 pounds though 20+ pound fish are common.
We offer two separate programs run by the Ponoi River Company, one at the Ryabaga Camp and another down river at the Brevyeni Camp. Ryabaga is the older camp. It has won iternational fame for the incredible fishing it has offered year after year. Ryabaga's waters are ideal for fly fishing. Some areas are best fished with big two handed rods, while others are ideal for skating small flies with lighter one handed rods.
This is one of the few places in the world where the Atlantic salmon is not threatened by pouchers, nor net fishermen, pollution, dams nor other obstacles to keep them from their spawning grounds. We fish more than 65 kilometers of river, accessing more distant areas in 18 foot jet boats and MI-2 helicopters weather permitting. For many guests, the boats also serve as a stable platform for casting and fishing.
The key to Ryabaga's success over the past ten seasons has been the incredible consistency of the fishing. During all of these years of 18 week seasons, there has not been a single week that has produced an average of less than 17 salmon per fisherman.
More recently the Brevyeni Camp was opened up to fish the waters just downstream of Ryabaga's waters. Most of its waters were not fished during the first ten years of Ryabaga's operations. It was a bit too far to go to find fishing similar to that of closer waters. Due to the increased demand, however, the Ponoi River Campany found the need to utilize more of its land and waters. Brevyeni is a smaller more intimate camp located aside the tributary it takes it's name from.
For two handed rods, we recommend 14 to 15 foot rods for 9 or 10 weight lines. If you prefer one handers, 9 or 10 foot rods for 8 and 9 weight lines are fine. Flies: Nº 2, 4 and 6 barbless hooks are about right for most of the season. If waters are low later in the summer you might drop down to 8s or 10s. Popular flies include: Ally's Shrimp, Thunder and Lightning, Mickey Finn, Yellow Ally, Willie Gunn, Green Highlander, Hairy Mary, Ponoi Reds or Greens, Bombers and Muddler Minnows. Both camps also carry a full selection of flies for sale.
Ryabaga Camp: Guests are accomodated in single rooms in wooden with good beds. Each cabin has its own bathroom with hot water shower, wash basin and flush toilet. There also a large main building with a bar and lounge area to relax, have a drink, watch the tv or chat.
Brevyeni Camp: Up to 8 guests are lodged in single wooden cabins connected by wooden walkways. The camp has three flush toilets, a very spacious shower facility and a sauna. There is also a large dining tent with a sitting area with a wood stove surrounded by leather sofas and armchairs and a bar. The camp has full communications with good telephone communications and wi-fi for email and internet.
Ryabaga Camp is located on the south coast of the Kola Peninsula in Russia. To get there guests fly commercial flights to Murmansk. From Murmansk guests are flown into the camp by helicopter on a flight that takes around 2 hours.
Location: Both camps are located on the Ponoi River, on the south-east shore of Russia's Kola Peninsula at a latitude within the Arctic Circle.
Season: 23 May – 10 October.
Best dates: Late May to the end of June. Late August until the end of September for Osenka salmon.
Nº of Rods allowed: 14 to 20 (depending on the time of the season).
Techniques allowed: Fly fishing only, strictly catch and release.
Species: Atlantic salmon & sea-run brown trout 
Note: In order to travel to Russia guests must have a previously approved visa. Visas may be requested at the Russian embassy.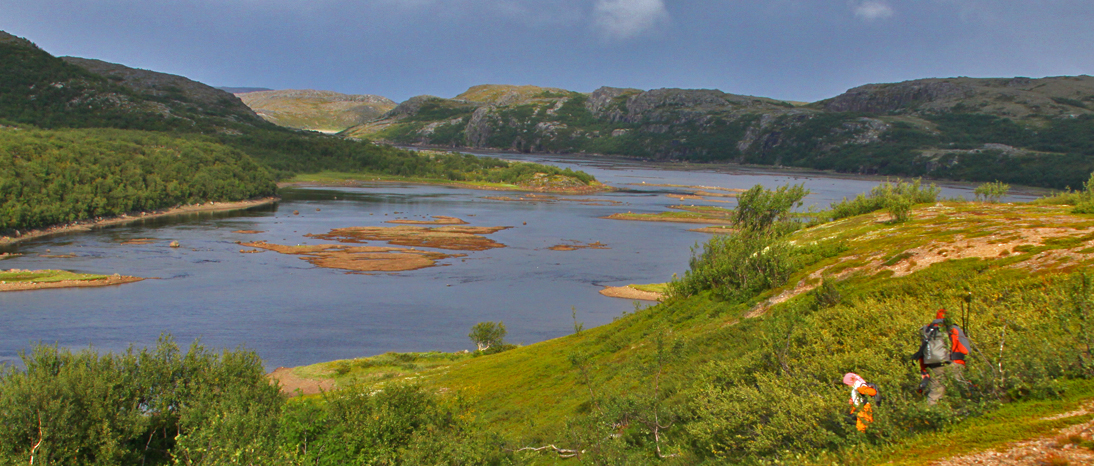 Every year the large msw salmon return from the cold waters of the Barents Sea to clear free running rivers of the Kola Peninsula. The Varzina is one of crown jewels among these rivers known by salmon fishermen around the world for its large and abundant salmon.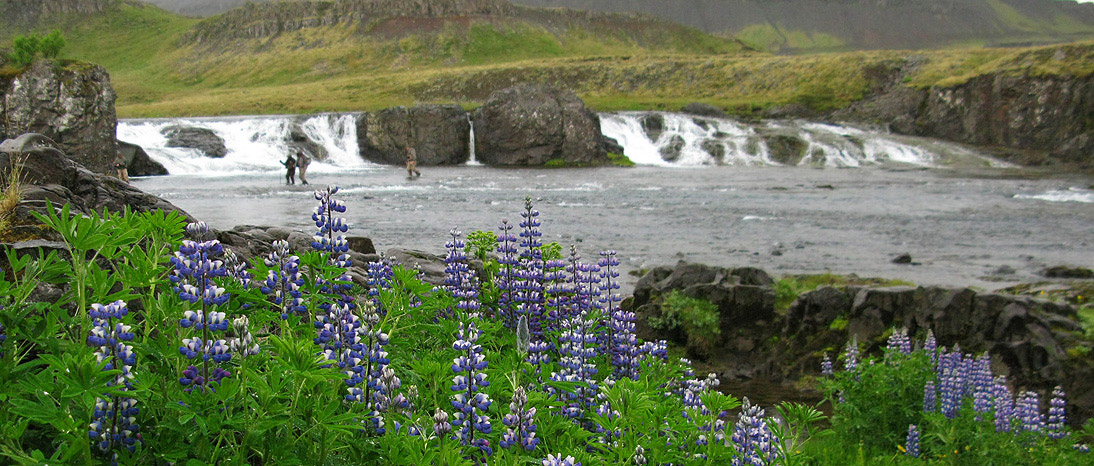 Considered by Icelanders to be the most beautiful river in the country, the Nordura usually ends up among the top five salmon rivers in the country in total annual catch. Its waters are varied and interesting and best fished with a light two hand rod or a switch rod early in the season. Fishermen stay at a good full service lodge overlooking the river,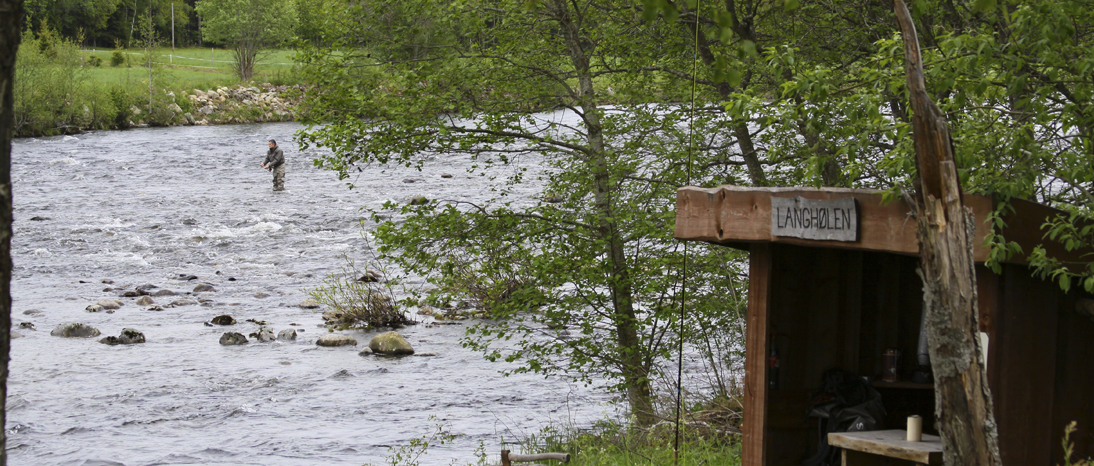 Within average yearly rod catchof 5,500 salmon, he beautiful Orkla River is one of productive rivers in in Norway. Reminiscent of the Spey in Scotland, the Orkla is a fairly shallow fast running river with excellent fly water.