Flowing out of Lake Thingvallavatn, the Sog or Sogid is Iceland's largest clearwater river. It is a reasonably priced river known for large multi-winter salmon and plentiful char.
The average annual catch of salmon on the Sog is approximately 400 fish and they can run up to over 20 pounds. However, the river also offers good fishing for arctic char of up to 3 kilos in size. One of the big advantages that the Sog has over many Icelandic salmon rivers is that it never suffers problems with water levels as it is fed by the largest lake in Iceland. It is thus immune from the low water problems that come with periodic droughts that wreak havoc from time to time on the fishing on other Icelandic rivers.
Fishing on the Sog is divided into 3 beats, Alvidra, Asgardur and Bildsfell, each taking 3 rods at a time. Each of the beats has an excellent private lodge accommodating up to 6 fishermen which is included with the fishing. Asgardur is usually the best of the three beats during the four weeks beginning around July 10th and normally Bildsfeld becomes productive around the 10th of August on.
Fishing at Alvidra is dependent upon the tides during the better part of the season but is usually best after mid-August. The Sog is definitely a spey rod river. In some places it may be 150 meters wide and currents and its irregular rock bottom can be treacherous, thus it is also important to bring a wading staff. Fly fishing is usually the most effective technique on the Sog, however, fishing with spinners and worms is also permitted.
Fly: 14 to 16 foot eight to ten weight Spey rods with floating and intermediate sinking lines.
Popular flies include the red and black frances, blue charm, white wing y sweep.
Spinning: Nine to twelve foot spinning rods with 20 to 50 gram action and reel loaded with 12 to 16 pound test line. For spin fishing the popular Toby can be very effective.
Fishermen are accomomdated in comfortable fully furnished and equipped self service lodges. Each lodge has three double rooms, a large dining and lounge area a fully equipped kitchen and barbeque grill and a hot tub outside.
The Sog River is located about 50 km to the east of Reykjavik. Guests fly into Keflavik International Airport and may drive or the river or we can arrange for a transfer by van.
Location: The Sog (or Sogid) River is located 50 km to te west of Reykjavik.
Season: 14 June – 28 September
Best dates: Mid July to mid August at Asgardur. Mid August to mid September at Bildsfeld and Alvidra.
Nº of rods allowed: 9.
Fishing technique allowed: Fly fishing, spinning or worm fishing
Species: Atlantic salmon, arctic char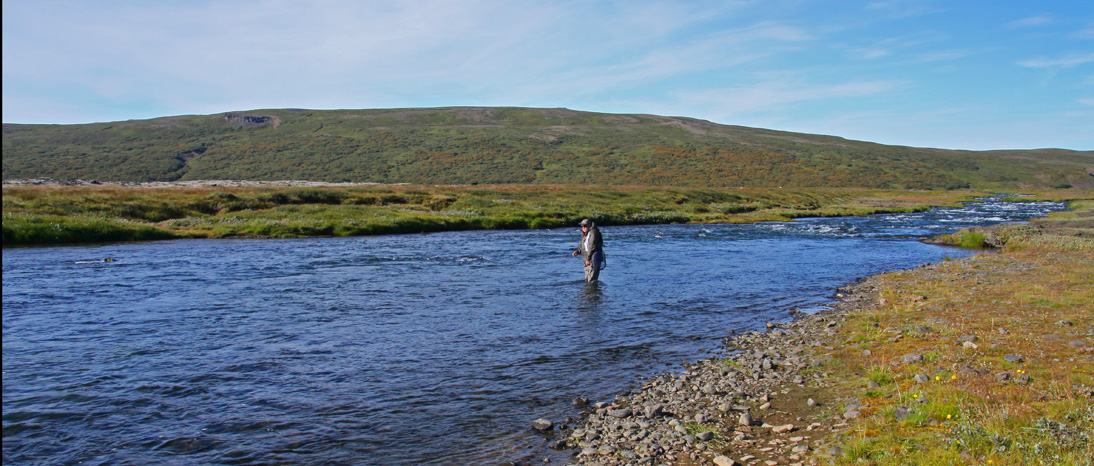 Located near Husafell, 125 km north-east of Reykjavik, the Nordlingafljot is a fantastic river for fly fishing or worming which is also allowed. The salmon beats include 75 named pools spread out over 13 km of river which are fished by 6 rods. The average annual rod catch is about 500 salmon.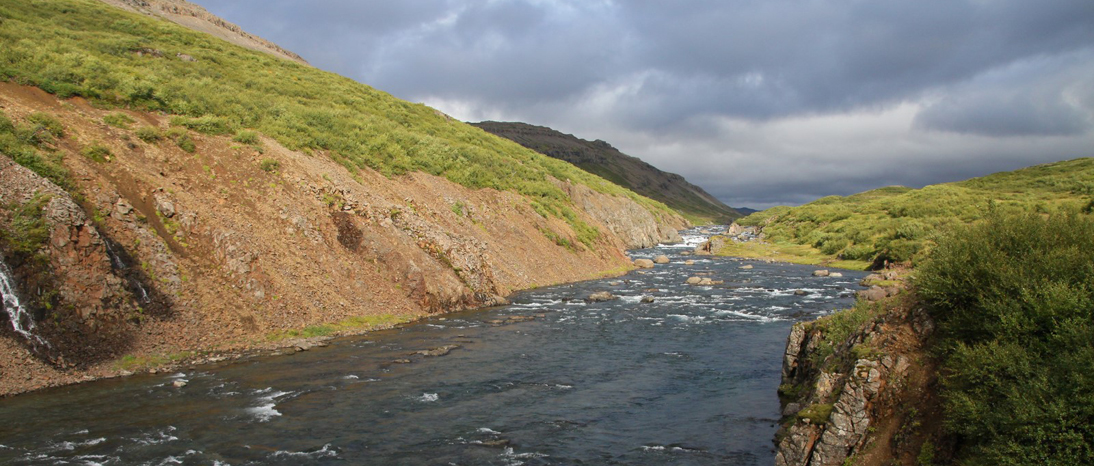 A fantastic grilse river with a wide variety of beautiful fly water ideal for fishing with one hand or switch rods. Every year it ends up as one of the top ten rivers in Iceland in salmon caught.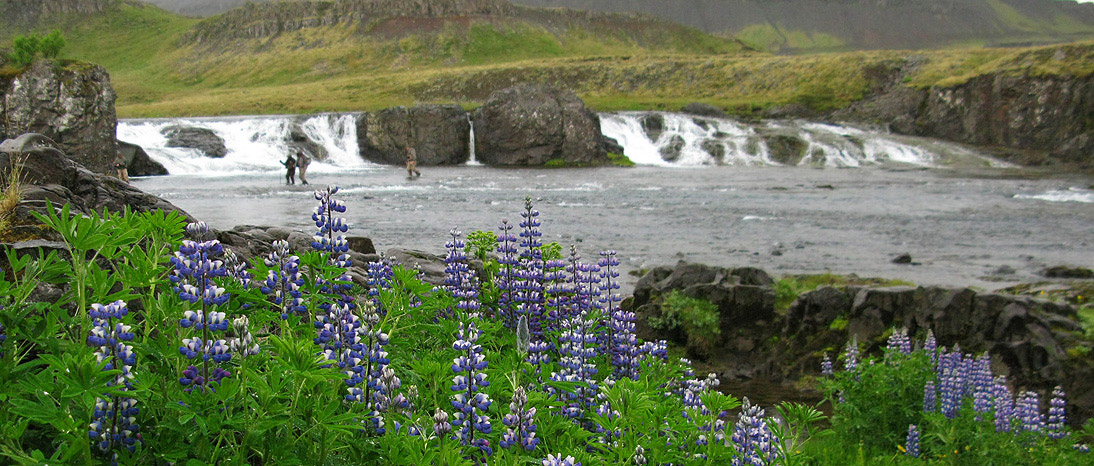 Considered by Icelanders to be the most beautiful river in the country, the Nordura usually ends up among the top five salmon rivers in the country in total annual catch. Its waters are varied and interesting and best fished with a light 2 handed rod or a switch rod early in the season. Fishermen stay at a good full service lodge overlooking the river,