¡Golden Dorados on Poppers and Streamers!
The Golden Dorado River Cruiser is a new program offering spectacular fishng for feisty golden dorados in the Paraná River Delta. Often sight fishing with poppers and streamers. Spinning is also productive. Just 2 and a half hours from Buenos Aires. Lodging on a comfortable river boat which is moved to where the fishing is best.
Special Offer: US $2,800/rod
Few rivers in the world can boast such high probabilities of hooking Atlantic salmon in the 30lb+ range. In August very large sea-run brown trout join the huge salmon making for an explosive combination. Don't miss this chance to fish one of Norway's finest "big fish rivers" at an exceptional price.
See: Reisa River
Regular Price: 4.900€/rod
Special Offer August 2017: 3.425€/rod
(based on 2 rods sharing guide)
Laxá í Myvatnssveit is undoubtedly one of the finest destinations for wild brown trout in Iceland and probably all of the world. Sizes usually vary from 35 cm to over 75 cm. Fish in the 20+ ib category are hooked here every year. Dry fly fishing can be excellent at times during the summmer. A must fish destination for the travelling trout fly fisherman!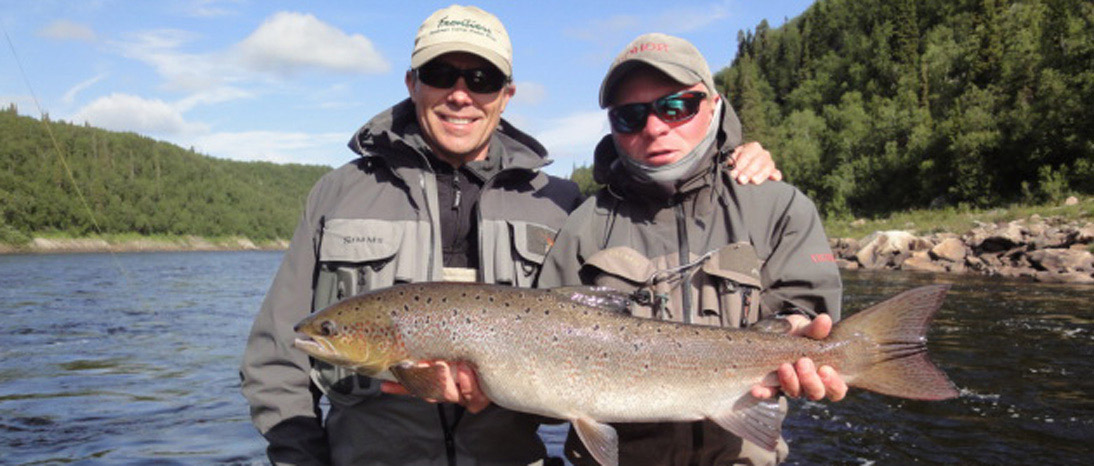 This is perhaps the most productive Atlantic salmon river in the world. Even during it slowest weeks, the Ponoi may produce more captures than some well known rivers of Scotland or Canada may produce in an entire year.
PESCATRAVEL NEWS & ARTICLES
No Results Found
The page you requested could not be found. Try refining your search, or use the navigation above to locate the post.