Golden Dorado River Cruiser, Argentina
The Golden Dorado River Cruiser is a new one of a kind dorado fishing program in Argentina. The focus is on fly fishing and spin fishing for dorado in the vast Parana River system and Río de la Plata wetland area which offers countless rivers, canals and lagoons teeming with dorados and other game fish. The area is largely untouched by sport fishermen.
Throughout the season the Golden Dorado Cruiser mother boat is strategically situated in areas where we will find the best fishing given the moment of the year. Every morning after breakfast guest will depart on speedy specially designed fishing boats to areas that have previously been explored by their guides often concentrating on the spot where clear waters mix with darker waters or underwater structure tends to concentrate the dorados-.
At times the fishing can be frenzied, the water boiling with dorados on the hunt and a single cast may draw multiple strikes, hookups and misses. At other times guests will enjoy a more paused and deliberate fishing experience as we probe the structures along the edge of the water in search of larger dorados that may range up to 7 or 8 kilos. One of the highlights for many fishermen is fishing for these agressive fish on poppers, watching them come up to engulf the flies with their teethy mouths and then explode into the air with wild acrobatics.
6 to 8 wieght rods with full floating or intermedate sink tropical lines.
Large saltwater style streamers imitating small fish in on strong very sharp hooks.
Fishermen are lodged in roomy double cabins with on suite bathrooms. THe boat can accomodate upp to 8 fishermen at a time in 4 double cabins. Guests can relax in a spacious lunge and dining area. Front and rear exterior terraces offer ideal viewing platforms for the incredible diversity of bird life and other wetlands wildlife.  
Depending on the location of the boat, guests may fly into Buenos Aires or Corrientes where they will be received by the Golden Dorado River Cruiser Staff and transferred directly to the sport marina closest to the mother boat's location for transfer there. The program uses a number of sport marinas located strategicaly thoughout the river system where guests may board fast boats for transfer to the mother ship as quickly as possible. Normally road transfer will be no longer than 3 hours.
Entre Ríos
Delta del Paraná
Location: The mother boat will be moved strategcally to different areas of the Parana River and Río de la Plata river systems, an enormous area with thousands of miles of wetlands, rivers, canals and lagoons.
Season: All year long
Best dates: From December to March for abundant numbers of smaller dorados. May through September for larger dorados averagng 4 to 6 kilos.
Nº of Rods Allowed: N/A (The mother boat can lodge up to 8 fishermen at a time).
Permitted methods: Fishing with flies and artificial lures
Species: Dorados up to 8 kilos, pirahnas, surubi cat fish, wolf fish, vampire fish.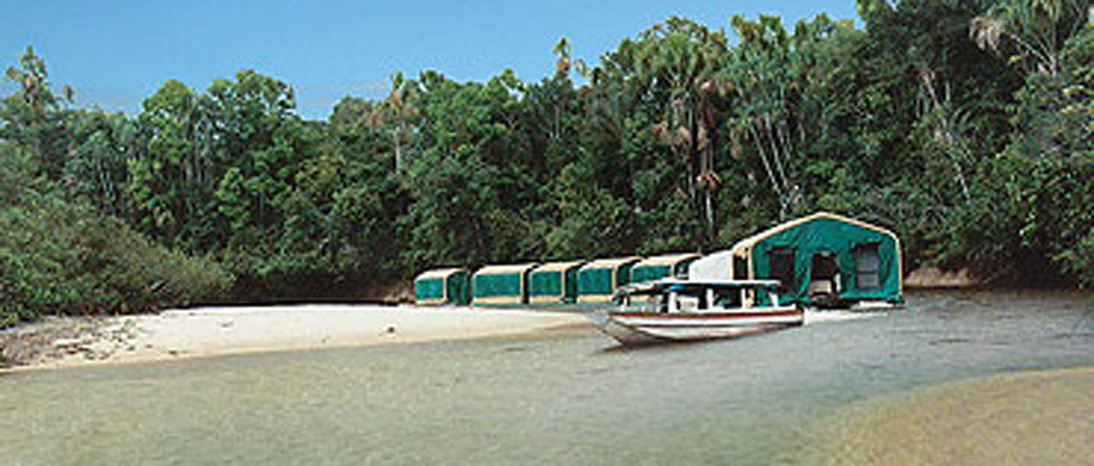 Pescamos zonas casi vírgenes de los tributarios del Río Negro. La ubicación de nuestro campamento siempre será en zonas muy altas de estos afluentes, bien por encima de barreras naturales que impiden la entrada de barcos de pesca comercial y los lodges flotantes.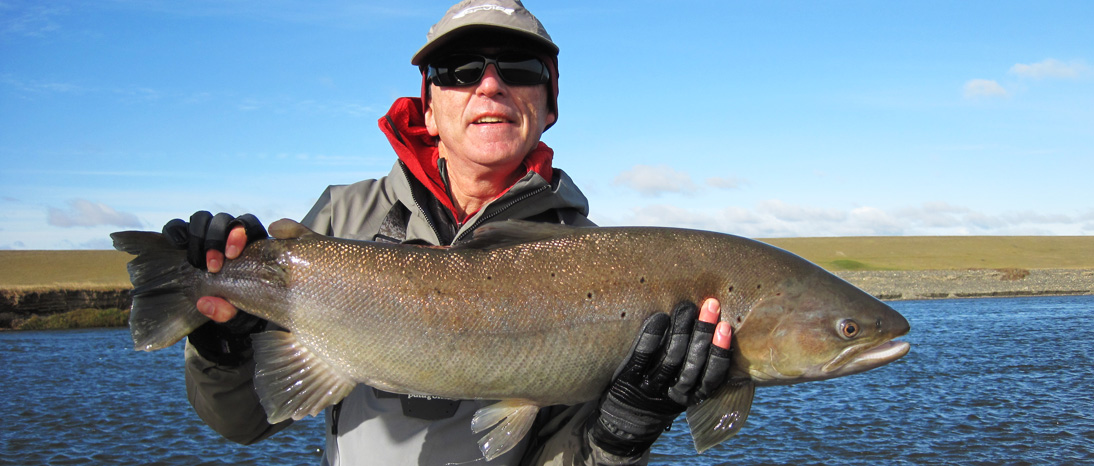 Simplemente la mejor pesca de grandes reos (truchas comunes migratorias) del mundo.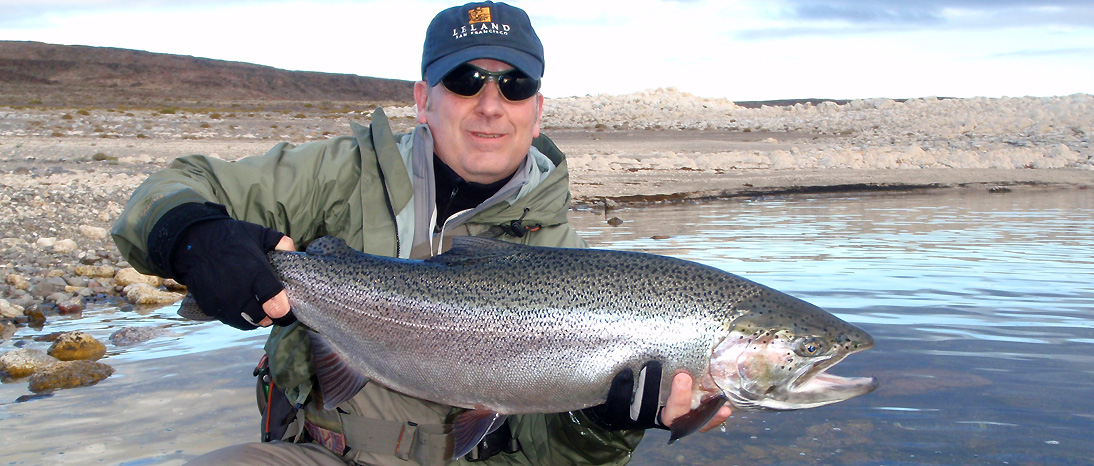 There is a growing number of fly fishermen that consider Lake Strobel the best trophy rainbow trout destination in the world. Here 8 to 10 lb trout are just average and beasts of up to 25 lbs are real possbility on every cast.