Among the world's great salt water sport fishing destinations, Senegal stands out for as an excellent value for your money. Our programs are centered in Dakar and the coastal resort town of Saly, destinations that can provide some of the best bluewater fishing available in Africa with the comforts of a 4 star hotel on the beach front. Depending on the moment of the season, they offer excellent blue fishing for sailfish, blue marlin, white marlin, tunas, and shark.
Bill fish season begins in June with the annual migration of blue marlin on their way to more northerly waters. Sailfish are begin to show later in July and peaking in September or October and trailing off in November. Spin fisherman will find exciting fishing with light tackle for dolphinfish, amber jacks, red carp, wahoo and a variety of tunas. The offering is completed with excellent bottom fishing for cubera snapper, groupers, meagers and a number of other species.
The lodging provided in our programs includes a choice of hotels from a very simple but clean and adequate hotel next to the marina in Dakar to good beach front 4 star hotels. In Saly guests may choose to lodge at a 4 star just next door to the sport fishing marina and the Saly Fishing Center. This center has gained international reknown over the years achieving numerous national and IGFA fishing records with its boats. All boats are fully equipped with fighting chair, depth finder, GPS, VHS radio, marine toilets and all necessary safety equipment. Captains are highly experienced. In addition to the fishing, guests can also enjoy a wide variety of tourist activities and excursions. From Saly, we can organize visits to some of Saly's most emblematic sites including the Island of Goree, the Pink Lagoon or the Sine Saloum Islands.
Conventional gear is included with your charters. Should you want to fish with lighter spinning gear or fly equipment you are welcome to bring your own. For sailfish or smaller marlin, we recommend a 15 or 16 weight rod with a heavy reel.
Programs include a choice of lodging from a very economical basic hotels to very comfortable beach front 4 star hotels with on suite bathrooms, air conditioning, minibar, telephone, international television, swimming pool and excellent on site restaurant.
Guests fly into the international airport at Dakar and ar trsnferred by road either to their hotel in Dakar or Saly.
Location:  We offer programs from Dakar as well as Saly which is one and a half hours to the south of Dakar by road.
Season:  May – October
Best dates: 
Marlin: May – June and October
Sailfish: September and October
Nº of rods allowed:  N/A
Fishing techniques allowed: Bait, spinning, jigging, fly fishing, trolling
Species available: Blue and white marlin (September and Octuber), sailfish, shark, dolphin fish, wahoo, barracuda, bonito, tuna, cubera snapper, etc….
Notice to travellers: Make sure that your regular vaccinations are up to date and that you are vaccinated against yellow fever, as this is obligatory for entrance into Senegal. Once you have arrived pay attention to what you eat or drink off the hotel premises Gastric and intestinal problems occur frequently though they are usually not serious and there is no reason for worry. Be sure not to bathe in stagnant waters as biliardosis is also common in Senegal. Consult your doctor about anti-malarial treatment.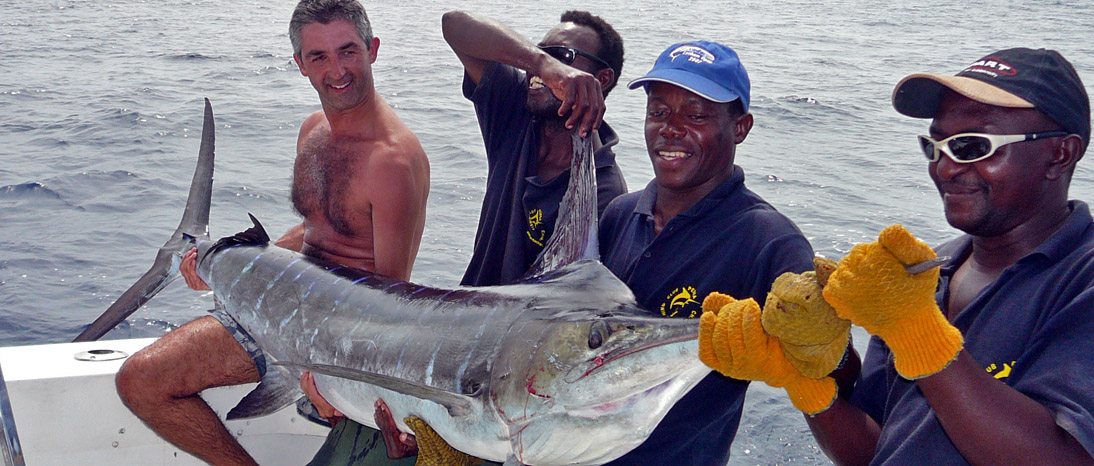 En Kenia el Canal de Pemba es conocido como el mejor lugar del país para la pesca de altura, pero probablemente es el mejor lugar de todo África. Nuestro proveedor del Club de Pesca de Pemba tiene una excelente reputación sobre todo en la pesca de marlin. De hecho mantienen el 54 % de todos los récordes de Marlin de Kenia y 7 record IGFA de marlin para toda África.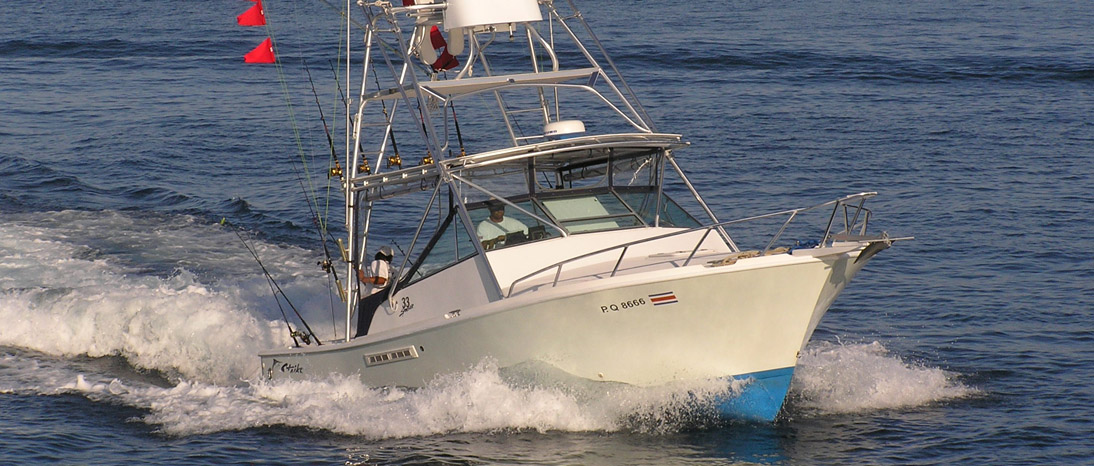 La zona de Quepos está protegido de los vientos de invierno más típicos del Pacifico norte favoreciendo la pesca durante estos meses. Diciembre hasta Julio es la mejor época para pescar pez vela, mientras la mejor pesca de marlin se experimenta de Diciembre a Febrero.  La oferta de pesca se completa con Pez Gallo, Wahoo, dorado, atún de aleta amarilla son algunos.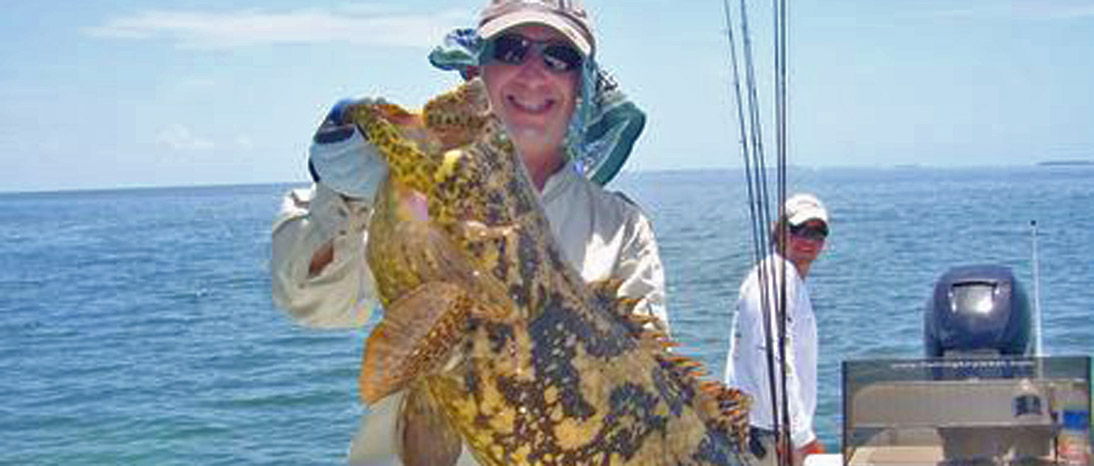 No es casualidad que Hemmingway, un gran apasionado de la pesca de altura, eligiera Key West como su refugio particular para descansar, escribir y pescar. Aquí mantuvo una casa durante 30 años. Los encantos de este lugar único siguen atrayendo a los amantes de la pesca deportiva de todo el mundo.